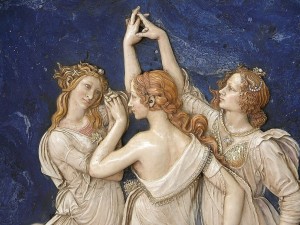 Today I'm borrowing a quote from Richard Rohr's daily meditation from yesterday, "Mindfulness." (Mindfulness was my "One Word" for 2014.)
Pema Chödrön teaches three graces of mindfulness practice: precision, gentleness, and letting go. Once we can honestly acknowledge whatever is going on in the moment with clarity and acceptance, we can let our unmet expectations go. This allows us to live more freely and vibrantly, fully awake to Presence. Knitter writes: "if we can truly be mind-ful of what is going on in us or around us–that's how we can find or feel 'the Spirit' in it. Then our response to the situation will be originating from the Spirit rather than from our knee-jerk feelings of fear or anger or envy. And whether the response is to endure bravely or to act creatively, it will be done with understanding and compassion–which means it will be life-giving or life-creating."—Paul F. Knitter, Without Buddha I Could Not Be a Christian (Oneworld Publications: 2009), 162.
Fear, anger, and envy. Three knee-jerk feelings I often experience in reaction to people or events in my life. I'm hoping that practicing the three graces of mindfulness—precision, gentleness and letting go—will help me respond to life's circumstances and to those around me with understanding and compassion. Have a great weekend.