Humor from Crankshaft
Most authors have faced the embarrassment of having no one–or very few people–buy their books at book signings. Even some New York Times bestselling authors have told me they've experienced this, although I wonder if they were just trying to make me feel better by saying this.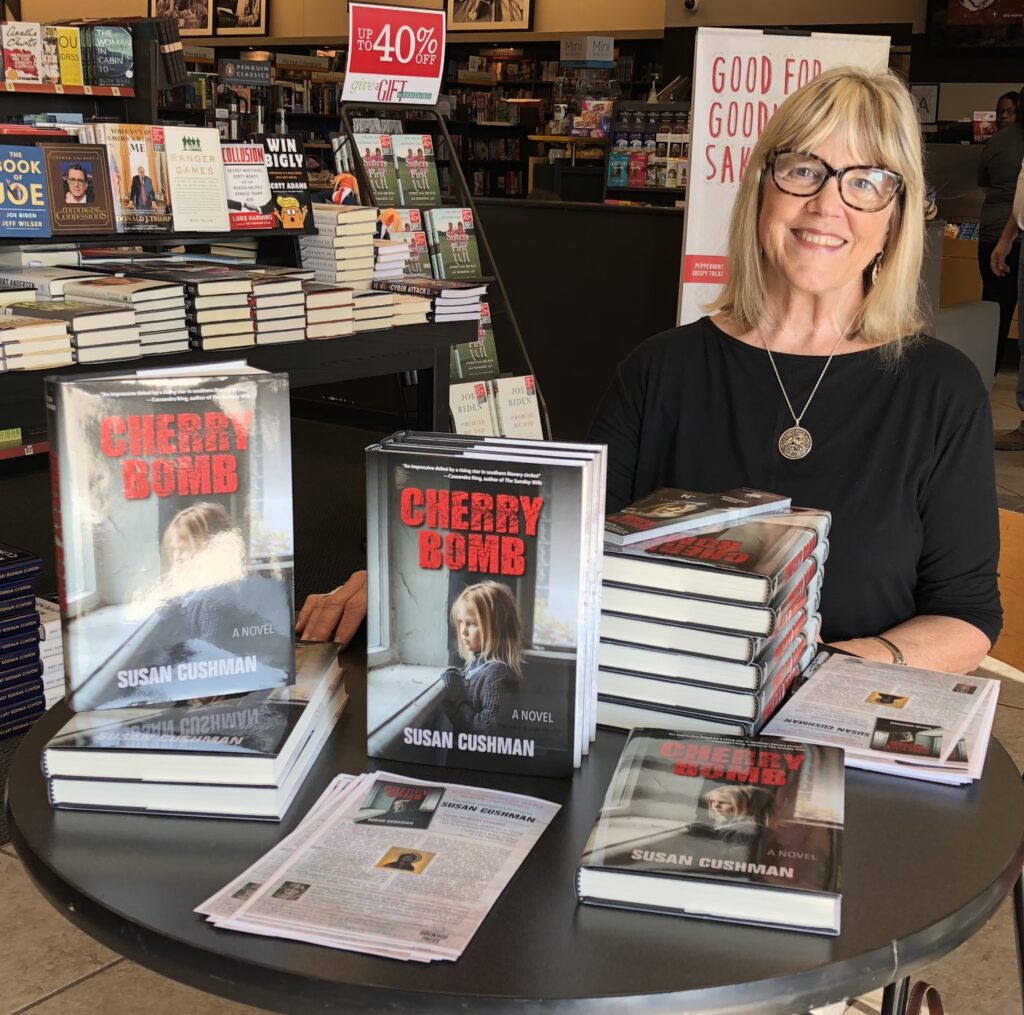 I've actually only experienced a book signing where NO ONE bought a book one time. That was a couple of years ago at a Barnes & Noble bookstore where I was sitting at a table trying to catch the eye of shoppers who would actually walk the other direction to avoid having to stop and chat with me. I did a number of similar signings at Books-a-Million stores for my novel Cherry Bomb, with as few as 6-8 people asking for a book in a two-hour time span. I much prefer a book READING–an event where the people who show up know what they are in for.
And then there are book FESTIVALS, where I've watched the long line of people waiting to have their book signed by authors like Rick Bragg or Angie Thomas while maybe two or three people stopped by my table. This business is not for the faint of heart.

Which is why I love the Crankshaft series that cartoonist Tom Batiuk has done recently about an older woman who becomes a published author and goes to events at libraries and bookstores for readings and signings. Batiuk's humor reminds me not to take myself too seriously. Enjoy!


Not to end on a negative note . . . I just finished my 2019 book tour for FRIENDS OF THE LIBRARY on Wednesday, having visited 25 libraries, 10 bookstores, and several festivals and conferences in 7 states since August, and I will say that at least one person (other than the bookstore owner!) showed up and bought a book at each event, with good sales at many events. I am so grateful to the indie bookstore owners, librarians, Friends of the Library presidents, book clubs, and festival and conference organizers, for inviting me! I'm looking forward to more events in 2020 . . . stay tuned for calendar updates soon!