If you follow me on Facebook, Instagram, or Twitter, you probably think I am perpetually busy, productive, energetic, and happy. The first two of those adjectives are pretty descriptive of me as a 68-year-old woman—I am busy and productive most of the time. And in the midst of a creative project, event, or travels, I am often fairly energetic. Okay, yes, very energetic. But that final adjective, "happy," is one that comes and goes. For the past few days it has been more absent than present.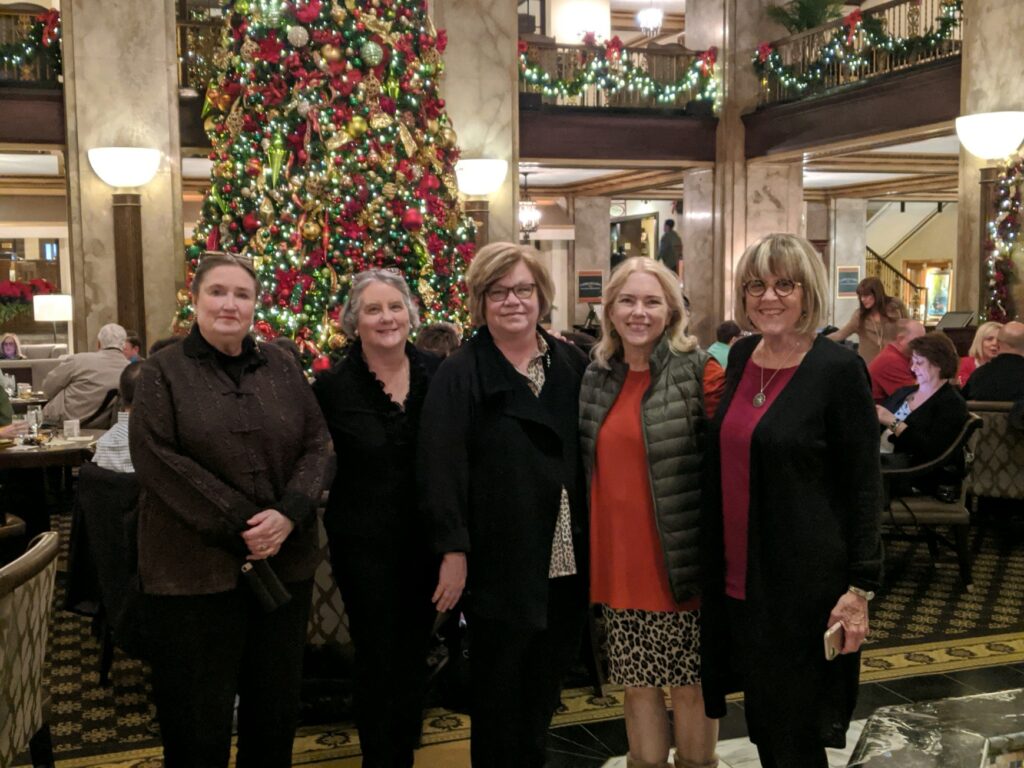 Last week I had a visit from a dear friend from out of town, and enjoyed an annual gathering with her and three other close friends at the Peabody Hotel, where we shared lunch, and enjoyed the lobby and exchanged Christmas gifts. I also participated in two different study groups with women friends and our priest, and went to Monday night's weekly prayers to the Mother of God, which we have during the Nativity Fast season. I wrapped most of our Christmas gifts and did a little decorating in our home. It was a joyous week in many ways. I was not sad.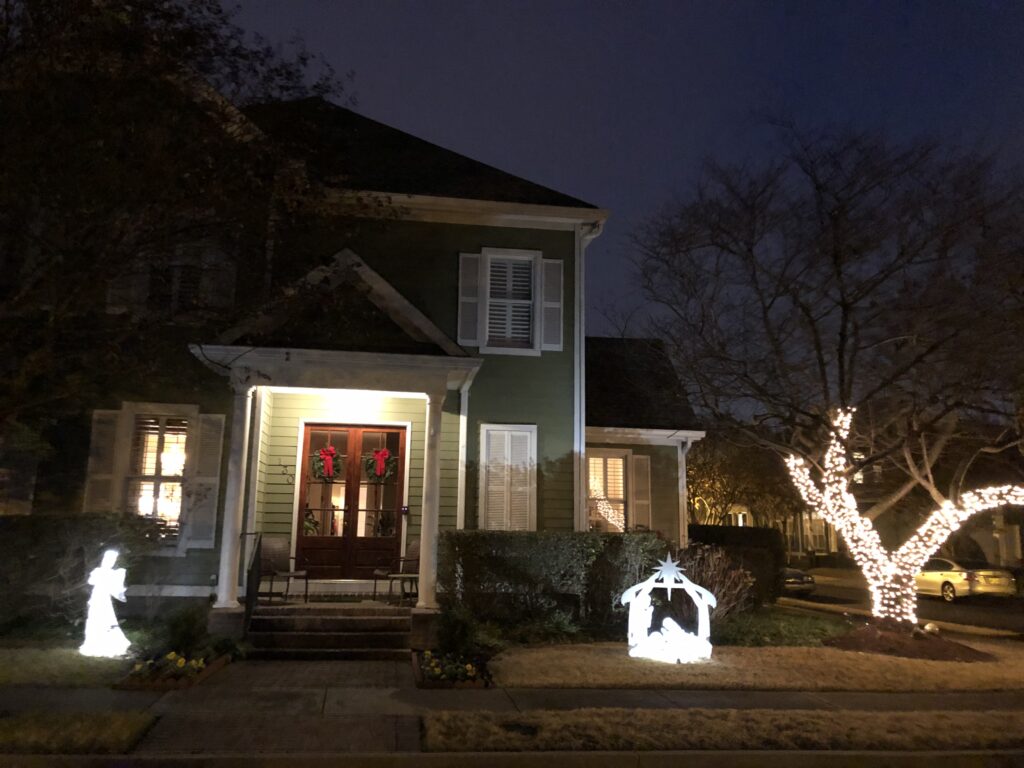 We live in a wonderful neighborhood. I often post events and photographs of gatherings, sunsets, landscapes and the beautiful homes here in Harbor Town, right on the Mississippi River in downtown Memphis. We've lived here for over eight years, and it's my favorite place we've ever lived. I love our house and enjoy being here most days, and look forward to returning even after fun trips, like the many book tour events I've had over the past few months.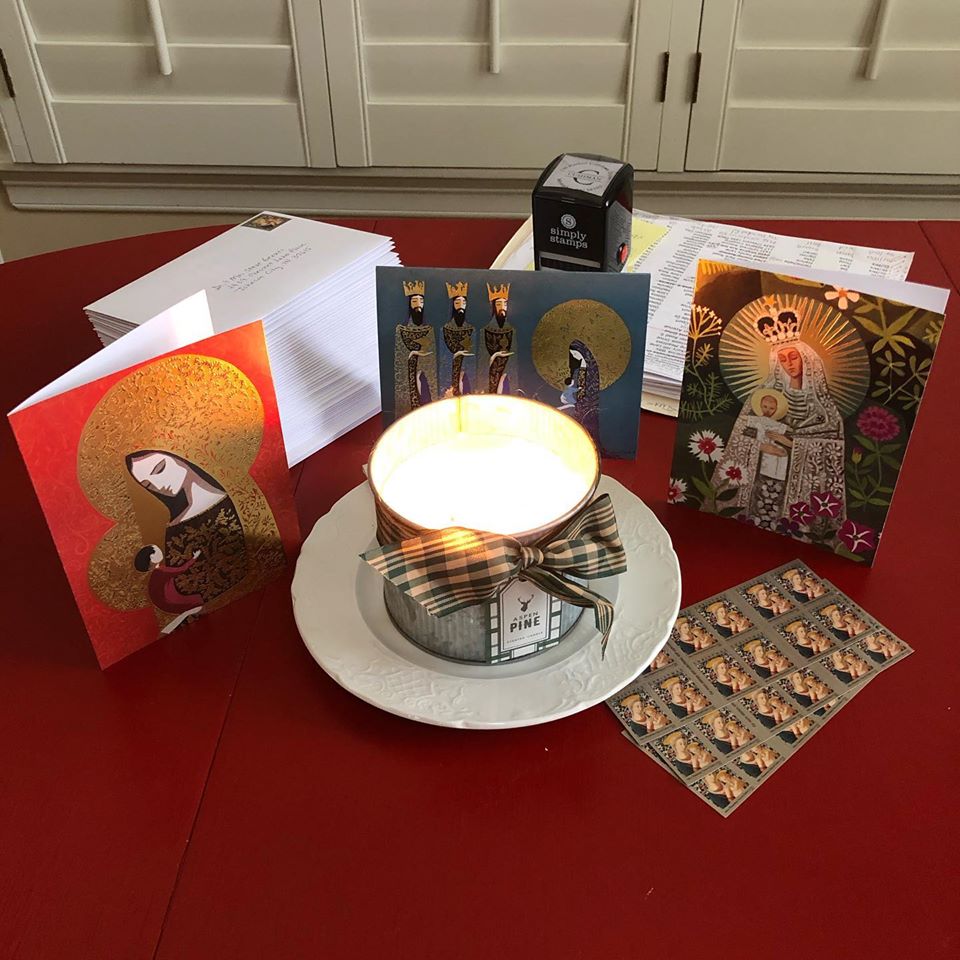 And yet. This week a vague sadness or depression has invaded my psyche. These are not emotions that are new to me. I've experienced them on an off most of my adult life. But often they come during times of boredom or personal anxiety. And maybe I am a bit bored. I just finished what will probably be my final writing project for 2019, a book review I was asked to write for a Mississippi newspaper. My book tour winds down with my final event for 2019 tomorrow, at a local book club. (I've been to about 25 libraries and 10 bookstores in seven states since August.) And I've almost finished wrapping (and shipping) most of our Christmas gifts. I'm half way through writing and addressing Christmas cards, an activity I enjoy. We leave for Christmas with family in Colorado and Arizona a week from Sunday, and I have plenty of time to prepare for our travels and look forward to being with children and grandchildren. So why am I sad?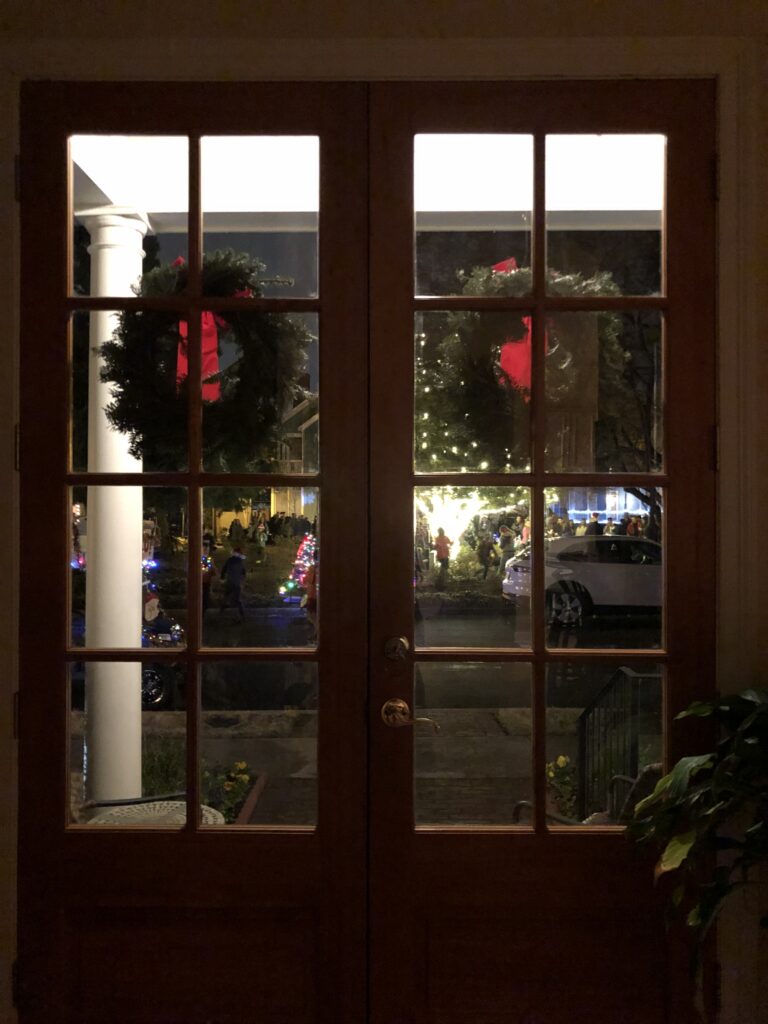 Our home faces "Christmas Tree Park," which is surrounded by eight houses in a circle. Sunday evening the annual Harbor Town Christmas Parade, which starts a few blocks away, ended up in our park, with golf carts, bicycles, and skate boards decorated with Christmas lights, landing in front of our house. A DJ played festive Christmas music. Everyone shouted out the countdown to the lighting of the large tree in the middle of the park. Santa was there for photo-ops with children, who ran and played in the street and park during the party. Neighbors gathered for hot chocolate or brought their own toddies with them. My husband and I always bundle up and join our neighbors for this event, but on Sunday I didn't "feel like it." I've been nursing a headache for several days, and some significant aches and pains (mostly in my lower back and hip, but also in my neck, which was broken in a car wreck in 2013) but there's also just this feeling of being "down." So I watched the festivities through our windows as my husband headed out alone. I felt sad. Would I have felt better if I had joined him? Maybe.

Monday night was another opportunity for me to get out and participate in a seasonal activity. The Paraclesis Prayers to the Mother of God are prayed on Monday nights at St. John Orthodox Church during the weeks leading up to Christmas. I love this service, but this past Monday night I didn't want to get out and go. I missed an opportunity to pray with my church community. I felt sad.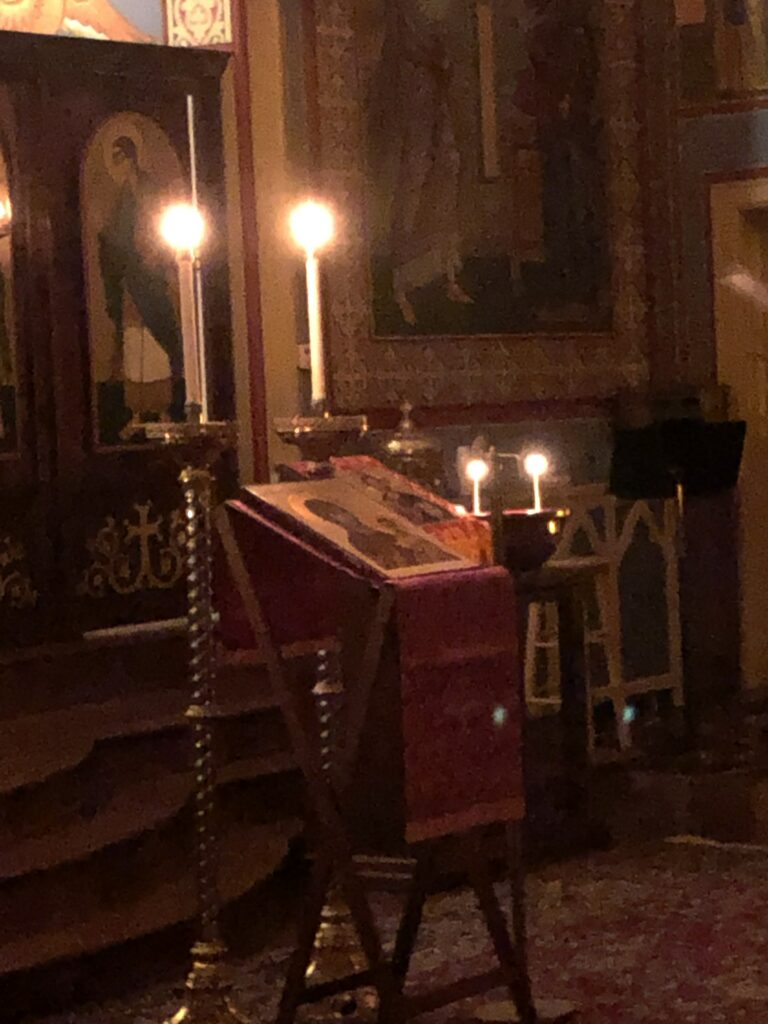 Last night the weekly Harbor Town Social Club met just across the street from us at a neighbor's house. Once again I felt too "down" to go, and my husband walked across the street alone, carrying our plate of food and a bottle of wine. I watched the cars pull up in front of the party house, and my sadness increased. When he returned home he shared some conversations with me, and I received emails from two neighbors after the party, expressing how much they missed me. So, why didn't I go? Why did I feel so "heavy" and why did the event feel like something too hard to do? Today I regret missing that time with our neighbors. I am sad.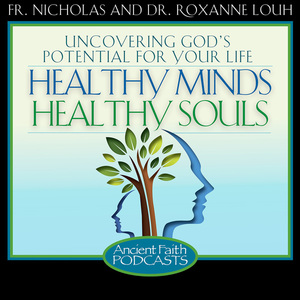 As I write this I'm listening (yes, I often multi-task) to a podcast on Ancient Faith Radio from last night called "Holding On to Hope." The author Nicole Roccas, author of two books I've read and liked, Time and Despondency: Regaining the Present in Faith and Life, and Under the Laurel Tree: Grieving Infertility with Joachim and Anna, is in conversation with Rev. Dr. Nicholas Louh, a Greek Orthodox priest and his wife, Dr. Roxanne Louh, a psychologist. They are talking about depression. I'm finding it somewhat helpful, but I'm still sad about having stayed home alone on Sunday, Monday, and Tuesday nights.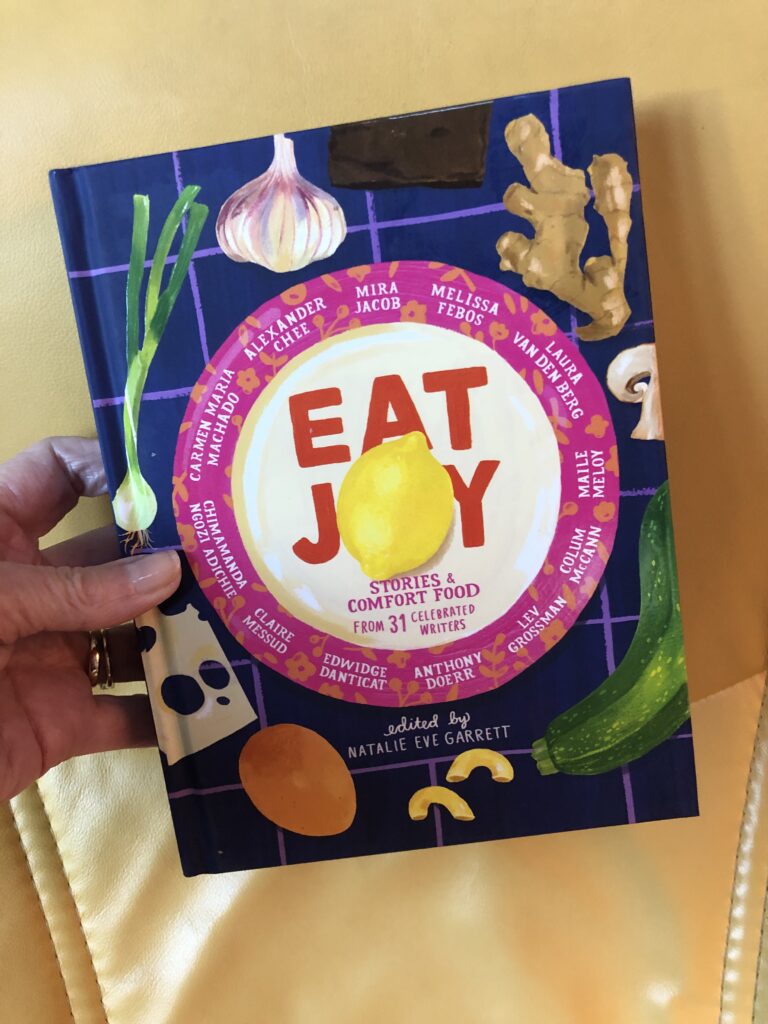 Did I mention that I'm still struggling with food and weight? Over the past few years I've been able to lose close to 25 pounds, but I've gained back 9 of those hard-lost pounds in just a few weeks. I just got a book, Eat Joy: Stories of Comfort Food from 31 Celebrated Writers, which I hope will give me a healthier outlook on food and eating. I'll let you know if it helps. Here's an excerpt from an interview on NPR with the book's editor, Natalie Eve Garrett:
What's the difference between joy and happiness?
I think of happiness as being something that we're always chasing — the right person, the right job — external things. To me, joy is quieter, more internal, and we often find it in simple moments along the way. Like in Claire Messud's essay [in the book], where she writes about her mother, who experienced so much disappointment and loneliness in her life, yet finds solace in the little things.
I think I'll dive into this book tonight or tomorrow. Maybe I'll find solace in the little things and get over this sadness . . . .
If you're sad today, or during the holiday season, I'd love to hear from you. Maybe we can brighten up each other's day.