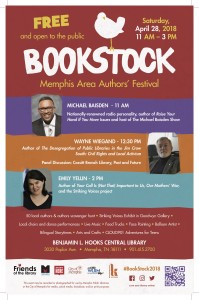 It's almost May. But before we say goodbye to April, I have one final event at which I' will be promoting CHERRY BOMB, A SECOND BLOOMING, and TANGLES AND PLAQUES:
This coming Saturday, April 28, I'll be one of a number of local authors participating in the Memphis Public Library's annual BOOKSTOCK. From 11 a.m. – 3 p.m. I'll be at a table in the lobby talking to visitors about literature, reading, writing, literacy, really anything having to do with books. And I'll have copies of my first three books for sale. The last time I did this was back in 2013, when I had two essays published in anthologies, so it's exciting to be participating as author of several books this year.
Next week I'll be celebrating the release of my fourth book—SOUTHERN WRITERS ON WRITING—which launches May 1 from University Press of Mississippi. Here's the schedule of events:
May 1 (5 p.m.)—Square Books in Oxford, Mississippi. I'll be joined by contributors Jim Dees, Michael Farris Smith, and Ralph Eubanks.
May 2 (5 p.m.)—Lemuria in Jackson, Mississippi, with John Floyd and Jim Dees.
May 5 (1 p.m.)—Novel Books in Memphis, where the panel will include Corey Mesler, Sally Palmer Thomason, Claude Wilkinson, and Niles Reddick.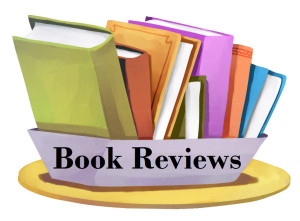 And now for the upcoming media blitz! Please watch for reviews and articles in these four publications:
Chapter 16 and the Memphis Commercial Appeal will have a review, possibly this coming Sunday, April 29!
Oxford Magazine (Oxford, Mississippi) will have an interview with me in the May issue.
The Clarion Ledger (Jackson, Mississippi) will have a review this Sunday, April 29.
Southern Writers Magazine will feature my article, "Southern Writers on Writing: Editing an Anthology" in their May issue.
Fliers for all three events next week are below. Hope to see you at one of them!