I woke up foggy-brained, feeling as though I was treading water in mud. Complex dreams faded, just out of reach, before I could remember them and write them down. As light rays filtered through the blinds in our bedroom, the realities of my life filtered in with them. We have to find a place to live in the immediate future. My husband is having surgery on February 13. Other pressing issues fought for purchase in my awakening mind. It is Monday morning, and I don't have a clue what I'm going to write for my Mental Health Monday blog post. And then it hit me: I need coffee.
It's not a caffeine addiction—I drink decaf—it's the aroma, the taste, the feel of the hot beverage on a scratchy morning throat. And yes, decaf does have some caffeine. And I get my caffeine boost in my Coke habit (the soft drink). So where is this going? To the kitchen where I sat down at the table with my first cup of coffee and read the comics. My husband loves the comics, and he often shares one with me that he thinks will make me smile. Especially Arlo and Janis, who are, of course, mirror images of all of us.

By the time I made my second cup, the fog had lifted and I was ready to face the day. But I'll never know if it was the coffee or the comics that did it. I sit down at my computer (it's COLD today and I'm wanting a third cup of coffee) but then I get up and get a cup of Cafe Caramel (we have a Keurig) but then I remember it has caffeine. Hmmm, I'll have to cut down on Coke today if I drink this. I begin to do a bit of research on coffee and mental health. I can't find anything new or exciting on the web… just a few old articles that deal mostly with caffeine and mental health.


And then I find this delightful blog post about the origin of coffee. Did you know coffee was discovered by goats in Ethiopia? I love this picture of the goats and the shepherd dancing after eating coffee beans. And now my brain is clear and I'm ready to face the day… to deal with insurance and medical bills and the house search and exercises for my neck and hip … and maybe, just maybe, get some more work done on novel revisions. If I can restrain myself from dancing.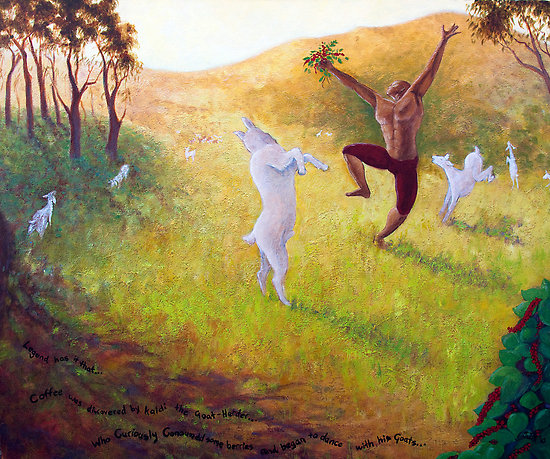 P.S. On a related note, did anyone else love the duet that Sara Bareilles and Carole King did on the Grammys last night? It was an amazing medley of their hit songs, "Brave" and "Beautiful." I actually got up off the couch and started singing with them and dancing around the room. Yes. By the time the song was over my eyes were filled with tears. And I wasn't even drinking coffee. Or alcohol, for that matter.
Need a lift? WATCH THIS VIDEO!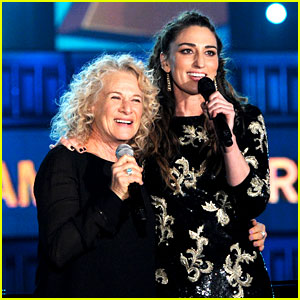 You've got to get up every morning with a smile on your face and show the world all the love in your heart!

Maybe there's a way out of the cage where you live. Maybe one day you can let the light in…. I just wanna see you be brave.