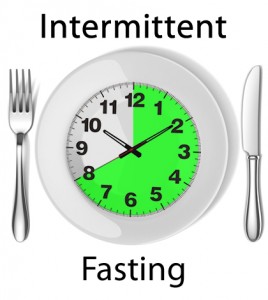 I've been on this 1,000-1,200-calorie diet for about three and a half months now. Still holding at a loss of 13 ½ pounds. (I got kinda "stuck" this past week while making home made fudge and taking it to a cookie swap.) But I press on, even with the holidays in full swing. It kind of helped that we missed two Christmas parties Saturday night due to my husband's illness. I was so sad to miss the chance to celebrate with my husband's work colleagues and then with neighbors, but I took advantage of our situation and stayed on track with my calories.

This past weekend I read two articles that address different elements of my situation. The first one was excerpted in Spry Living, from a longer piece by Kristin Kirkpatrick, MS, RD, LD, wellness manager for the Cleveland Clinic Wellness Institute, which I found online here:

"Intermittent Fasting Has Benefits Beyond Weight Loss."
I was especially interested in Kirkpatrick's article because of my church's tradition of fasting—on Wednesdays and Fridays throughout the year, and for longer periods of time during Advent and Lent and before other major feasts of the (Orthodox) Church. It's interesting that this intermittent fasting recommends reducing calorie intake for two days each week. On those days, you eat two meals of about 500 calories each, which is actually about what I'm eating every day on my current weight-loss diet. The article says that this calorie-cutting can reduce cravings, which I've definitely noticed these past three months. But I've been wondering what I'll do once I reach my goal, and this sounds like a healthy idea. And it can be nicely woven into the spiritual fast on Wednesdays and Fridays.
The link to this second article was sent to me by a friend on Saturday: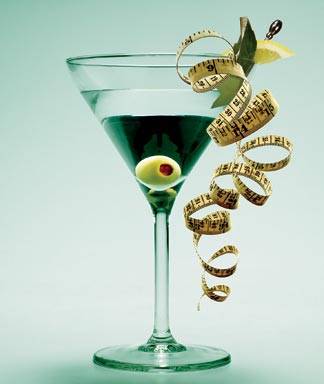 "6 Reasons to Drink When You're on a Diet"
This friend was aware that I'm allowing myself a vodka martini (210 calories) most days, which amounts to 20% of my daily caloric intake. Doesn't sound very healthy, does it? And yet, this article cited studies done at Harvard—involving 20,000 women, which found that those who drank two glasses of wine a day had a 70% reduced risk of obesity compared to non-drinkers—and another long-term study by the National Center for Disease Control looked at more than 7,000 people over 10 years and found that alcohol consumption didn't increase the risk of obesity. You can read the article to get more details, but for now, I'm not beating up on myself on the days I include a drink in my calorie budget. And as long as I work out on the elliptical, I can have 1200 rather than 1000 calories. Perfect—30 minutes of exercise=one Kettle One martini. Works for me!