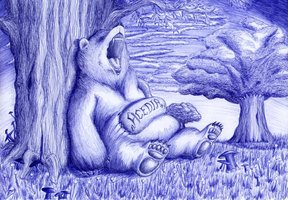 Having just spent an hour reading through some of my favorite and most helpful passages in Kathleen Norris's book, Acedia & Me, I finally decided NOT to write about my struggle with depression this morning. Of course this is a cyclical thing (this post from two years ago sounds way too much like I'm feeling today!) and although we can learn new ways to deal with old shit, sometimes I think we need to just sit with it as quietly as possible for a while. It's been about two weeks now—I've also been battling physical illness during this time—but the sun is shining today and the birds are singing outside my office and I'm choosing not to spend the rest of this beautiful morning dragging my readers through another round of my darkness.
So there.
Instead I'll spend it exercising (yes!) and putting away the Christmas decorations we finally finished taking down this weekend.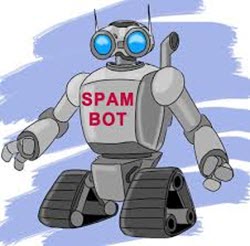 And for my blog post I'll share some ridiculous spam comments I've been saving as they attempt to find their way to my blog. At first I was annoyed by these. Until I actually read them and found myself laughing out loud. I hope you enjoy them.

Here's the first one:

Magnificent goods from you, man. I've be mindful your stuff previous
to and you are simply extremely excellent. I actually like what you've obtained here, really like what you're saying and the way in which by which you assert it.
You are making it entertaining and you continue to care for to keep it sensible.
This one is from someone named, "Acne Treatment During Pregnancy":
I believe what you composed was very reasonable.
But, think on this, suppose you composed a catchier title?
I ain't sugesting yoiur content isn't good, however what if you addd a titpe that makes people desire more?
I mean >It is Well With My Soul: Reflections on the Feast of Theophany and American Culture @ SusanCushman.com is kinda vanilla.
You might llook att Yahoo's front page and note how they create post headlines
to gra viewers too click. You ight add a related video or a pic
or two to grab people interested about everything've got
to say. Just my opinion, it might bring your posts a
litle bit more interesting.
This one is hilarious:
Well Nick, I do believe in fate and signs .and that was an aeswome sign. I haven't been to the gym because the three guys that meant the world are now gone first Spencer, next Mike, and now YOU .SNAP is not the same anymore ..I'm glad to see you are exploring and meeting new and exciting people. Keep me updated .missing ya much (mym)Angela
And this one:
I really like what you guys are up too. This sort of clever work and exposure!
Keep upp the very good works guys I've included you
guts to my own blogroll.
And … seriously? This one from an auto repo company:
In general, it will usually cost over $50000 for a heavy-duty, used
tow truck. Some of the larger businesses have owner-operators
working for them or have their own tow trucks to
make repossessions easier. Personal bankruptcy should be a
last resort in debt management and debt consolidation.