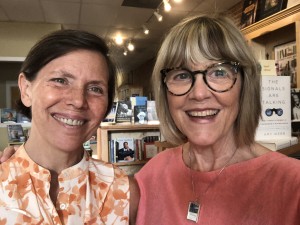 After my visit to Vicksburg, Mississippi last week to do a reading and signing for SOUTHERN WRITERS ON WRITING at Lorelei Books, I became more interested in what was going on behind the scenes at the Miss Mississippi Pageant. The pageant takes place in Vicksburg every June, and the preliminary competitions were held during my visit. The bookstore owner, Kelle Barfield, had just hosted an autograph party for several of the contestants earlier in the week. Sorry I missed that! I had read about the decision of the Miss America Pageant to discontinue the swimsuit portion of the pageant, and how the Miss Mississippi Pageant was still including it, so my writer's curiosity was up. When I got home, I watched the pageant online on Saturday night.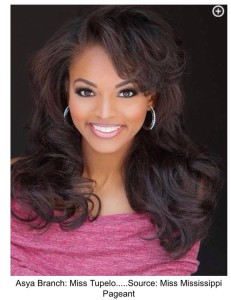 I was delighted that Asya Branch won and is the new Miss Mississippi for 2018. Asya goes to school at my alma mater, Ole Miss, and her platform is to help children of incarcerated parents. Her own father has been in jail for more than half of her life. I was also interested in the fact that she won the swimsuit competition for the second time (she also won it in 2016), and her short interview question during the final part of the pageant was about her thoughts on this part of the competition being done away with. She said she had mixed feelings (I guess so, since she won it twice!) but understood that the pageant wanted to focus more on empowering women. (That's a paraphrase… wish I had written down an exact quote.)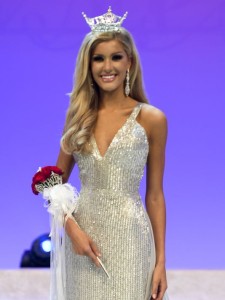 Meanwhile back in Tennessee, Memphis native and Ole Miss graduate, Christine Williamson was crowned Miss Tennessee Saturday night at the pageant in Jackson, Tennessee. And guess what? She was also the winner of the swimsuit competition. Her response to hearing that it was done away with for the Miss America Pageant?
It's bittersweet. I understand we have to eliminate it to get rid of outside perceptions of women being objectified.
She added that she never felt objectified, but that she learned more about fitness and nutrition by participating. As she said in the Commercial Appeal article:
Pageants teach women the importance of physical fitness, having confidence in public speaking and showcasing their talents. In addition, it's taught them the importance of failing graciously.
Williamson also represents the state as Tennessee's appointed congressional advocate and serves as a national Alzheimer's Association ambassador. Of course I love her involvement with this association, as I lost both my mother and my grandmother to this awful disease.
Speaking of which, I just discovered a wonderful web site with posts by over 150 authors who have published books about Alzheimer's. Check out AlzAuthors.com. I will have a post up there about my memoir Tangles and Plaques: A Mother and Daughter Face Alzheimer's in the coming months (watch for a link here when it comes out) and I'm enjoying reading through the posts and have already ordered a couple of books by AlzAuthors. I was especially thrilled to learn that one of my favorite literary fiction novelists, Lisa Wingate (author of Before We Were Yours) wrote her first novel, Tending Roses, about her grandmother's Alzheimer's.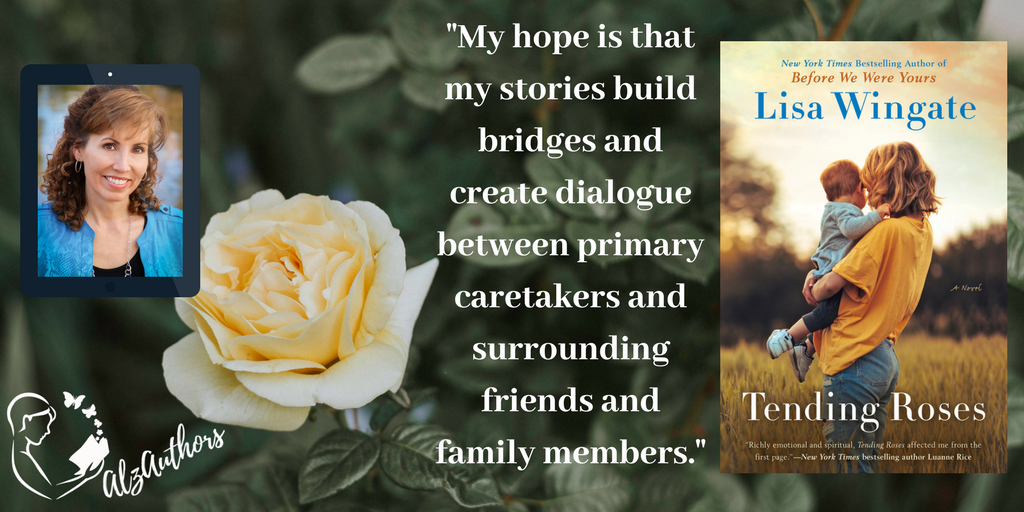 So in September I'll be cheering for Miss Mississippi and Miss Tennessee to do well in the Miss America Pageant… even though there won't be a swimsuit competition to give them a leg up. (pun intended) Hopefully their other attributes—like talent and platform—will get them both through to the finals, and maybe one of them will be our new Miss America.