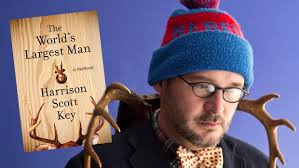 Last night I finished reading Harrison Scott Key's wonderful debut memoir, The World's Largest Man. I met Harrison at the 2013 Creative Nonfiction Conference in Oxford, Mississippi, where he brought down the house with his reading of an excerpt from his memoir-in-progress. We discovered what we had in common—we both attended Belhaven College in Jackson, Mississippi. Of course I was there about twenty five years earlier than him. (I transferred to Belhaven in 1970 after one year at Ole Miss because I got married and my husband started med school in Jackson.) I could relate to so many things in his memoir that took place mostly in Memphis and Mississippi, the two places I've lived all my life.
I'm sure I'm not the first reader to compare Harrison's writing to Rick Bragg. They both bring their unique brand of humor to a tough subject—fathers who are bigger than life and sometimes abusive. I also thought of Pat Conroy as I read Harrison's account of both hating and loving his father. My only suggestion, had I been editing the book, would be to change the title to Father Quest. Harrison and I have had opposite experiences with our parents, as he relates this about fathers and mothers:
Why all of human history is so concerned with its fathers, I'll never know. The mothers are so much nicer. The mothers cook us food and mail us brownies and fold our underwear. A mother quest, that would be nice…. But it seems like so many of us are always coming back to our fathers—who don't really excel in folding underwear. What they excel in is the Fine Art of Being a Real Sonofabitch. Even the good ones.
My dad was not a sonofabitch. He was a golden boy and a golden man. A hero in the worlds of church, athletics, politics, and business. I worshiped him and was heartbroken to lose him to lung cancer at the age of 68. He was always there for me, teaching me to dance and play bridge and inspiring me to better health by inviting me to get in shape and run the aerobic dance program at his retail sports store in the 1980s. So, I can't relate to the abuse that Key (and Bragg and Conroy) experienced from their fathers. It's my mother who has always been the object of my quest.
I'm in the process of editing over 50 blog posts about my mother for a collection of essays with the working title, Plaques and Tangles, which is about her decline due to Alzheimer's. Ironically, the farther she slips away, the easier she is to love. Sure she cooked for me and folded my underwear and all those other things Harrison said about his mom. But she also abused me emotionally and verbally for most of my life. So now as I reflect back, I'm on a bit of a Mother Quest. Maybe there's a universal pattern here—one of fathers and sons, mothers and daughters.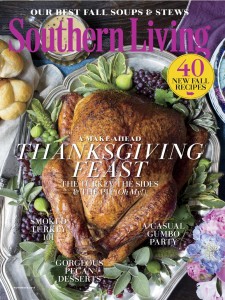 This morning I was browsing the November issue of Southern Living Magazine when I came across a short piece by Harrison in the magazine's collection of short pieces by authors, artists, and musicians called "Pride of Place." The subtitle is "Notable Southerners Share Their Most Treasured Spots." Harrison wrote about a Waffle House restaurant in Jackson, Mississippi, which he describes as "a place to rest while I wandered through the wilderness between childhood and adulthood." I have places like that, also in Jackson. But for me they are sophisticated bars with great décor, good music,  and good martinis. Places that help me forget—if only for an hour—the pain of my mother quest.