If you've been following my blog you already know that an agent in New York sent my novel to an editor for an overview about a month ago. You can read about that here: "Edgy Fiction: Fresh But Unsettling."
So, the night before I flew home from Seattle, I received an email from the agent with the overview attached! At the risk of bragging, I'll share the cover letter from the editor here. I hope that my fellow emerging writers will find it encouraging:
Susan,

Congratulations on this draft of CHERRY BOMB; it's been a privilege to read your book and develop this overview to guide you into your next round of revisions.

I've examined your work and found it thoughtful, well-researched and engaging. While it's clear that the development of this intricate three-pronged plot is quite thorough, this overview will focus on how you might rise up to the promise of that plot with improved character development and certain structural adjustments.

While reading your book, I was reminded of my reader experience with BONE RIVER, a novel by Megan Chance. Chance does a lovely job of drawing out the mystery underpinning what reads as a very literary novel; if you have time to read it before your next round of revisions, I highly recommend it.


Again, congratulations on your extraordinary accomplishment thus far. CHERRY BOMB has a superb premise and, in my very humble opinion, the potential to be extraordinary.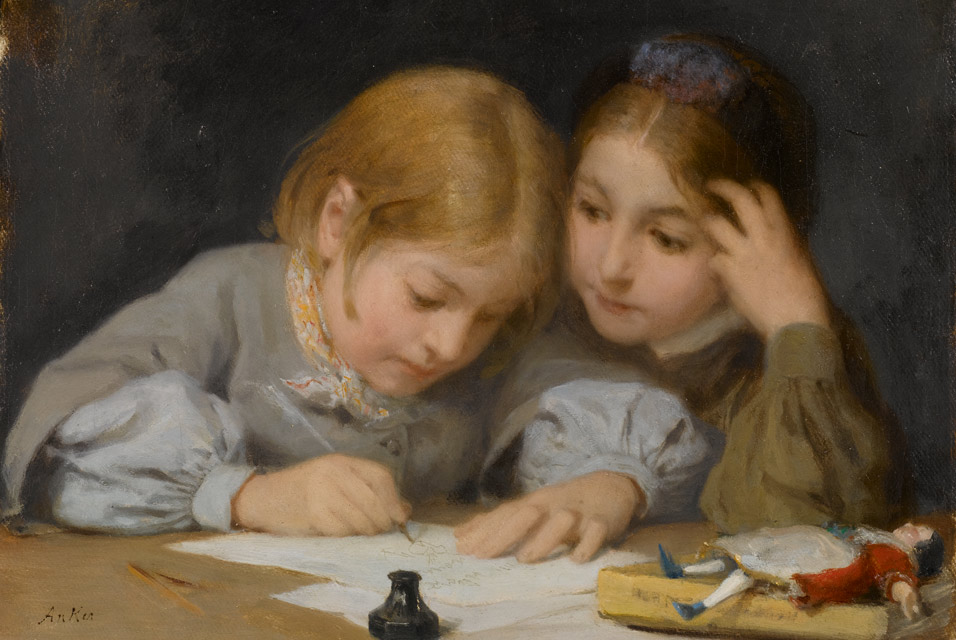 Did anyone else notice that she used the word extraordinary TWICE in that last paragraph? So, I've done a bit of celebrating for a couple of days, but now it's time to buckle down and get back to work. I think I'll put a giant sticky note on my computer that says, "the potential to be EXTRAORDINARY."
What follows her cover letter is twelve pages of wonderfully specific advice on how to help the book "rise up to the promise of that plot with improved character development and certain structural adjustments." The overview begins with a one paragraph SUMMARY that's a more well-written premise than I've been able to come up with in three years. I can see these words on the book jacket's front inside flap:
CHERRY BOMB chronicles the lives and suffering of three women whose fates are unexpectedly intertwined: Mare, a teen graf artist emerging from a lifetime of abuse at the hands of her cult-leading father and foster parents; Elaine de Kooning, an Abstract Expressionist artist whose interactions with Mare dredge up painful memories of a shameful past; and Sister Susannah, an artist and nun whose reclusive tendencies belie her deep connection to the world around her. All three women converge around Neema, a 5th-century prostitute whose awakening to grace leads her to ultimate salvation.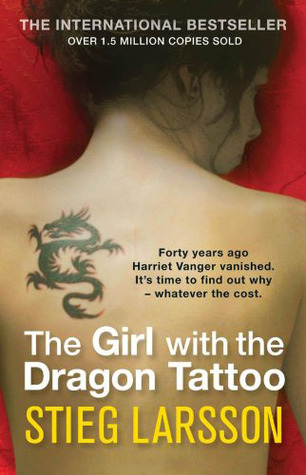 The next six pages of the overview contain concrete details about each character and suggestions for strengthening their stories and making their voices more distinct. These are followed by two pages about dialogue, two pages about continuity, two pages about "revelations," (when to reveal what) and "final impressions," which includes a suggested writing exercise and another recommended reading—The Girl With the Dragon Tattoo. (I ran to Burke's Books to pick up a copy yesterday afternoon and am pouring over it already, eager to learn from Stieg Larsson's portrayal of Lisbeth Salander, which this editor calls "an absolute Master Class in writing damaged women." They didn't have the other recommended book, Megan Chance's Bone River, so I downloaded it to my Kindle, hoping to learn from what the editor says is a "very literary novel" with a "mystery underpinning.")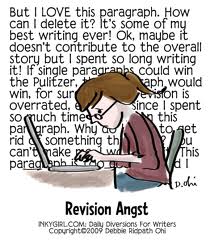 I feel like I just signed up for an MFA workshop! I've got my "syllabus" and reading materials and I'm ready to get started this afternoon. (I already had a birthday lunch scheduled with friends today—for one of their birthdays, not mine—but I'm going to slow down on my social life for a while after today.)
Check back in on future Wednesdays for possible progress reports. I'm prepared to hunker down for a number of weeks or even months (however long it takes to get to extraordinary) and will probably have a Skype conference or two with the editor along the way. As always, thanks for reading and being so supportive!