Not a bad gig for a writer
I hope you've enjoyed hearing from many other authors during this time of isolation in my recent posts featuring some of the contributors to Southern Writers on Writing and A Second Blooming. If you missed their posts, just scroll back and you'll find them. And back on April 23 I blogged about my events on Zoom, in Facebook Groups, and on You Tube. But I haven't really written much about what's going on in my life since then, so I thought I would share a bit today. I'll introduce it all by saying that working at home alone really isn't all that different than what I've always done, and it's not a bad gig for a writer—especially since I have this wonderful "Room of My Own." I do miss the social aspects of my work and being with my friends at church or for coffee or lunch, but I think I've adjusted fairly well. Here's a peek at what I've got going on.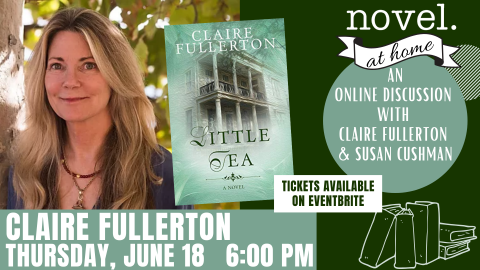 On June 18 at 6 p.m. CST I'll be "in conversation with" Claire Fullerton on Zoom, talking about her new novel Little Tea, which released in May. This is a virtual event hosted by Novel Memphis, one of our wonderful indie bookstores here in Memphis. CLICK HERE to get your FREE ticket for the event. You'll receive a link 48 hours ahead for the virtual event. We're going to have a great time talking about Claire's amazing southern family saga.
Women of St. John Orthodox Church Events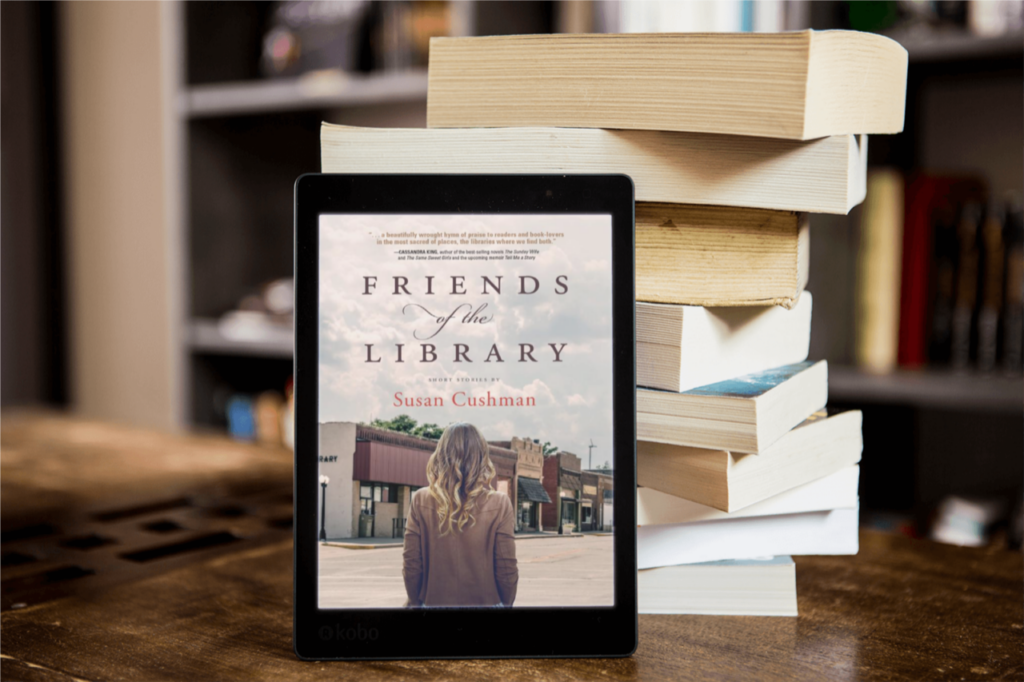 We have lots of active women's groups at St. John, and isolation hasn't kept us from getting together virtually, whether that be for worship, teaching, baby and wedding showers, knitting circle, book club, and "Righting" group. This coming Monday I'll be joining the book club at 7 p.m. CST to discuss my short story collection Friends of the Library, which the club is reading as their book selection for June.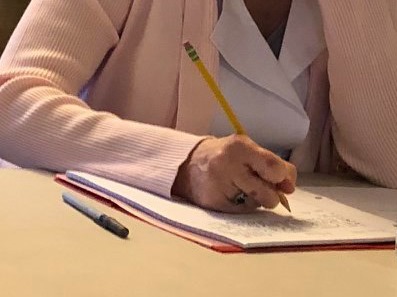 And on June 20 our Righting Group will have its sixth monthly meeting, the last three of which have been on Zoom. I've been leading this group through sessions in which we write for twenty minutes on a topic, and then share what we've written (optional). This isn't a writing critique workshop where you focus on the craft. It's more of a sharing of ideas and our lives, getting to know one another better. (Thanks so much to my friend Ellen Morris Prewitt for initiating this wonderful idea.)
Kirby Pines LifeCare Community Activities
Kirby Pines LifeCare Community in Memphis has an amazing book club—the Book Baggers. I've spoken with them twice and there are usually about fifty people there. My next event with them is scheduled for July 28, when I'll be talking about my book Friends of the Library. But I'm even more excited about another event that was scheduled back in March and keeps getting bumped a month later due to the pandemic. They have started a Creative Writing Group and have asked me to lead it. We are scheduled to meet monthly beginning July 13 and at this point I hope to meet with them in person. There are NO CASES OF COVID 19 at the facility, and I've been isolating really well, so I don't think I will be carrying the virus to them.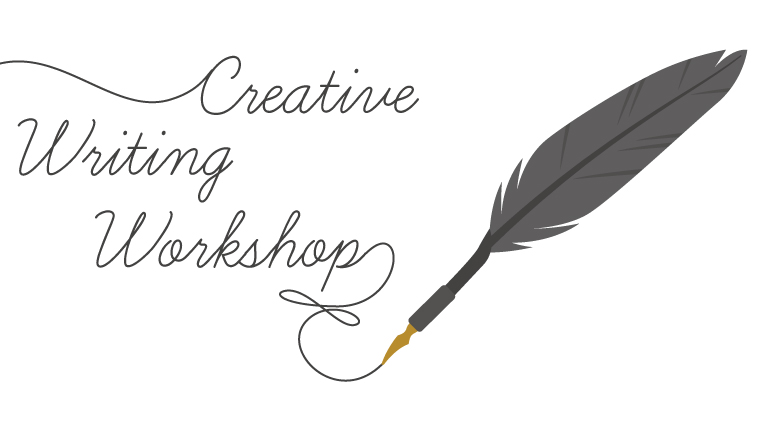 So far twenty people—ages upper 60s to early 90s have signed up. There is at least one published author in the group, as well as several former teachers and English majors, so I'll have to watch my ps and qs! One is a musician and theater person who has written opera and is still very active in writing poetry. I am going to do a bit of craft teaching but we will mainly focus on manuscript critiquing. I can't wait to meet these people and hear about the fascinating lives they have lived and are still living!
More blurbs
Last August I wrote a post, "Blurb Slut," thanking all the wonderful writers who have blurbed my six books, and sharing my joy at reading and writing blurbs for seven authors' books: four that came out in 2019 and three in the early months of 2020. This is something I love to do, and I'm honored when asked. Since that post I've written blurbs for three more wonderful books that are releasing in May, June and July. I'll share them here. Follow the links to purchase their books and read them!
Claire Fullerton's wonderful novel Little Tea released in May.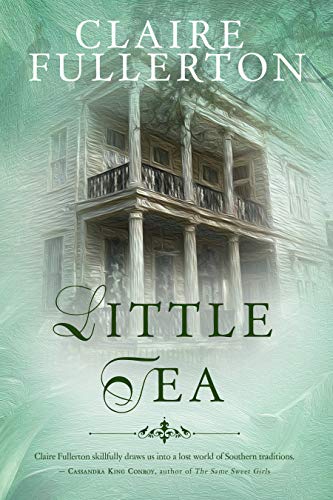 In Little Tea, Memphis native Claire Fullerton takes us on a bumpy literary journey down to Como, Mississippi during the turbulent 1980s, where the landed gentry and their black neighbors and employees are still struggling to move forward from decades of complex racial relationships. Fullerton's prose is stunning, and her characters are vividly drawn, but it's the story that kept me turning the pages late into the night, right up to an ending I never saw coming.
Connor Garrett and his father Kevin Garrett's collaboration Spellbound: Under the Spanish Moss debuted on June 7.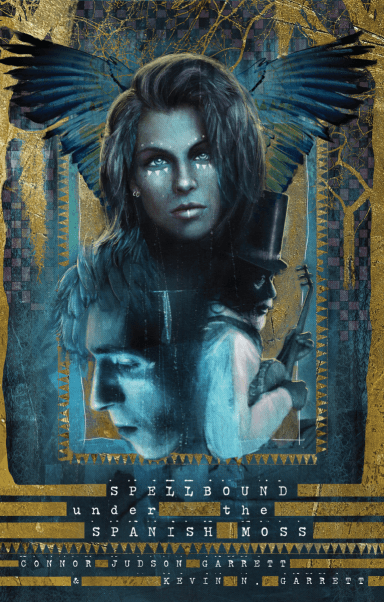 Connor and Kevin Garrett have spun an exceptional tale of Southern magic in Spellbound. The blackwater swamps of southern Georgia are the perfect setting forthis mythological folktale of betrayal and dark magic. But heroic sacrifice and lovebalance out the story, whose landscape is dotted with witches, shapeshifters,poisonous fruit, dreamcatchers, and a flower that never dies.
Donna Keel Armer's memoir Solo in Salento releases July 12. (On a personal note, Donna's book is being published by Koehler Books, who published my short story collection Friends of the Library.)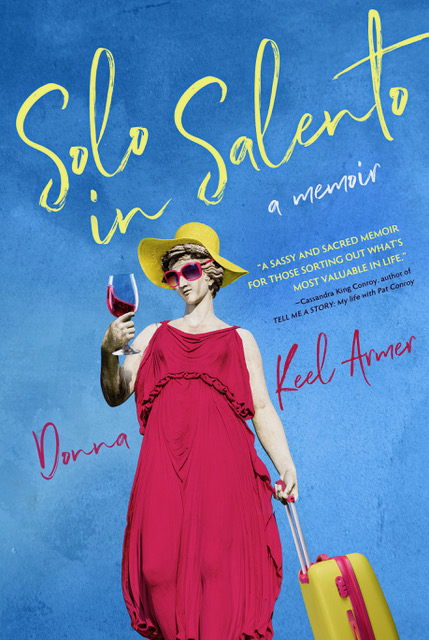 Donna Keel Armer made a personal pilgrimage to Otranto, Italy to rediscover value in the fragmented pieces of her life. As she learned to make mosaics and participated in the village's rituals for trash removal, she enhanced her own personal healing from abuse, rejection, and the engagements that littered her life. Solo in Salento is the story of one woman's journey of magic, mystery, and music on the way to finding her heart place. A work of colorful literary prose, this is a book for everyone looking for strength, courage, and joy in their life.
John and Mary Margaret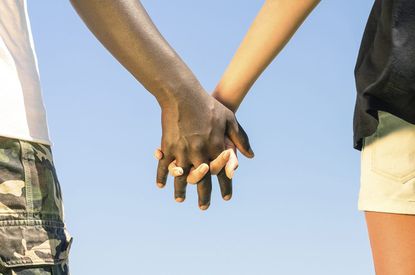 I'll close by saying that I've started on a new novel. I'm only about 20,000 words in, but I'm hoping to finish this summer. If you've read Friends of the Library, you'll recognize the protagonists for my new book—John and Mary Margaret, the bi-racial couple who try to date on the Ole Miss campus in the 1960s–from one of the short stories in the collection. More than one of my readers suggested this story could be expanded into a novel, so that's what I'm doing. I'm inspired by the protests going on in Memphis and all over the country (and the world) right now, and my hope and prayer is that as this fictional story develops on the page, changes will finally begin to take place in the areas of social justice and civil rights. I would love to birth this book into a better world in the coming months.