Reading Roundtable: Senatobia, Mississippi
This afternoon I spoke at the R. C. Pugh Library on the campus of Northwest Mississippi Community College in Senatobia, Mississippi. Their book club, the "Reading Roundtable," has been meeting monthly for about ten years. Melissa Wright, Director of Learning Resources at the library, was able to get funding from Sycamore Bank to purchase the books each month and make them available to the readers in the group at a discounted price of $5/each. Melissa wanted this group to be inclusive.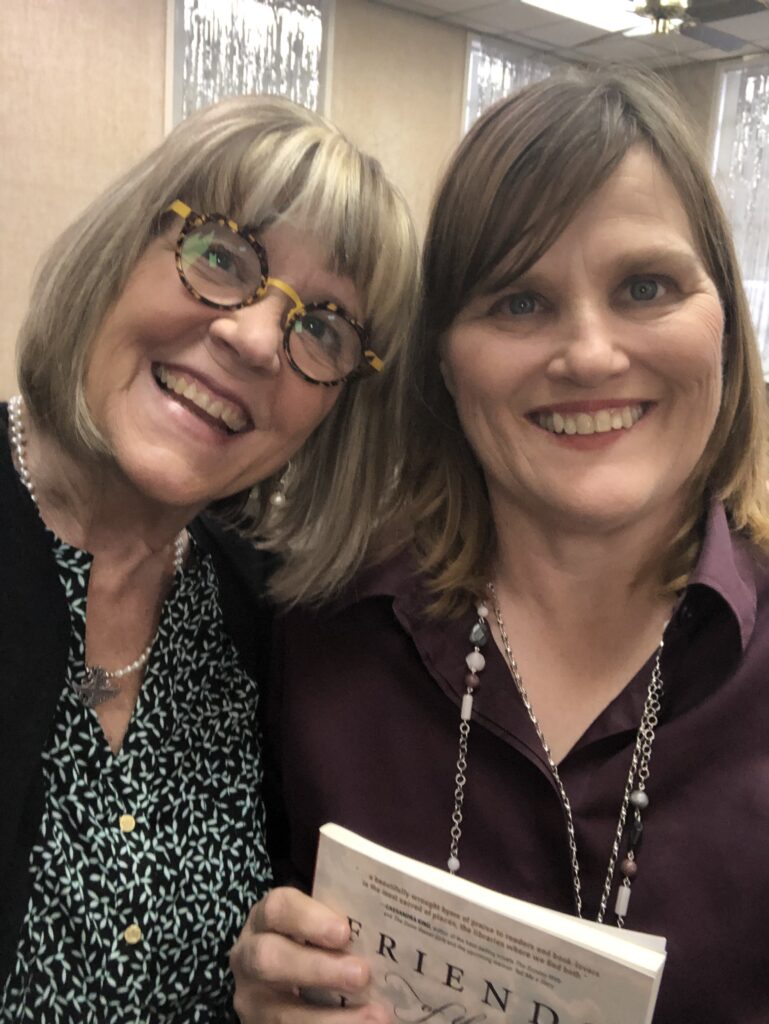 It was an honor to have David Brown join the group today. David has been brand and marketing strategist for First Regional Library's fourteen branches in five counties in northwest Mississippi for over 25 years. I'm excited that he plans to facilitate invitations for me to speak at some of those libraries I haven't been to as I continue my book tour for FRIENDS OF THE LIBRARY.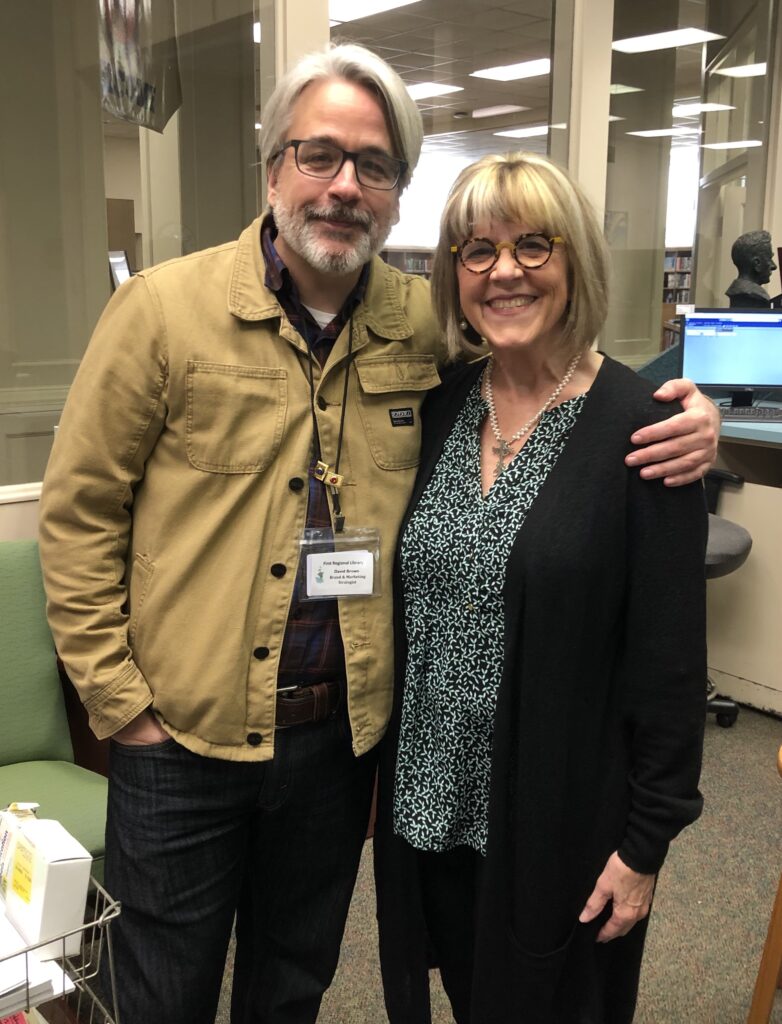 And speaking of FRIENDS . . . after speaking at around 40 events for this short story collection in seven states since last August, today was my first time to meet with a book club. It's so much fun to discuss the book with readers who have actually read it! There were twenty folks there today, and quite a few of them weren't a bit shy about offering their opinions—and even disagreeing with others in the group at times, which made it so much fun and so interesting. They were engaged. And not just about the story set in Senatobia. Almost before one discussion would end another would be initiated by a reader who took special interest in the weeping icon in Southaven, or the teenage girl who was kidnapped in West Point, or the homeless man in Eupora who helped the aging spinster get her book published. There was a woman from Meridian who recognized so many places in the story set there—including the cemetery where the gypsy king and queen are buried. But it was the story set in Senatobia that took center stage in today's discussion.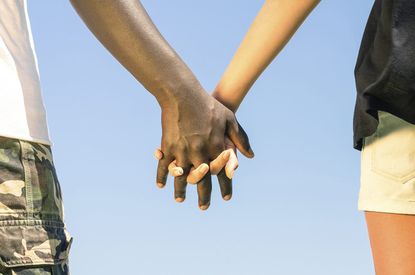 John and Mary Margaret, the protagonists, are a mixed race couple who tried to date on the Ole Miss campus in the mid 1960s. And even though James Meredith had been admitted to the university in 1962, it still wasn't a welcoming community for a romance between a black man and a white woman. A large part of our discussion was about the treatment John received as he met with Mary Margaret to study at her sorority house, and later as he picked her up to go out to a football game. But at least one of the book clubbers didn't think my treatment of the situation was hard enough. An African American woman who experienced racial prejudice when she was in college in the 1960s, this woman felt that John's life would be have been in danger if he even showed up at a white girl's sorority house. She offered advice that I found helpful if I chose to expand this story to a novel some day, which I've considered doing.
The rest of the story was also a bit controversial, as John and Mary Margaret find each other again fifty years later, when their spouses are in the same nursing home, both suffering from Alzheimer's. (spoiler alert) We discussed how everyone felt about their sharing a house while their spouses were still alive, even though they no longer recognized their husband or wife. John and Mary Margaret still had chemistry, and the story doesn't tell how intimate they were—whether or not they had separate bedrooms, for example—but it made sense financially for them to sell one of their homes and share the other. I was interested to hear that most people in the group had no problem with them sharing a house.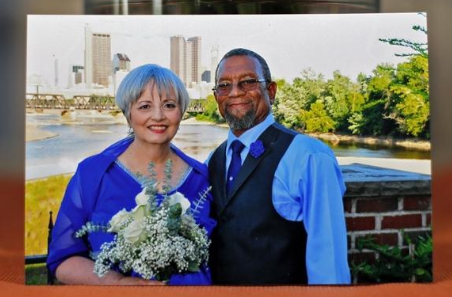 This real life "Mary Margaret and John" reunited after decades apart, when social pressures forced them to quit dating after high school. Read their story here in the Columbus (Ohio) Dispatch. I just found their story today, while searching for a photograph to capture John and Mary Margaret in their sixties.
When I mentioned that FRIENDS had received mostly great reviews on Amazon and Goodreads, but that a couple of people had complained that the stories were too "sweet"—too much like Hallmark stories—several people piped in that they like Hallmark stories, and they were glad the stories have happy endings.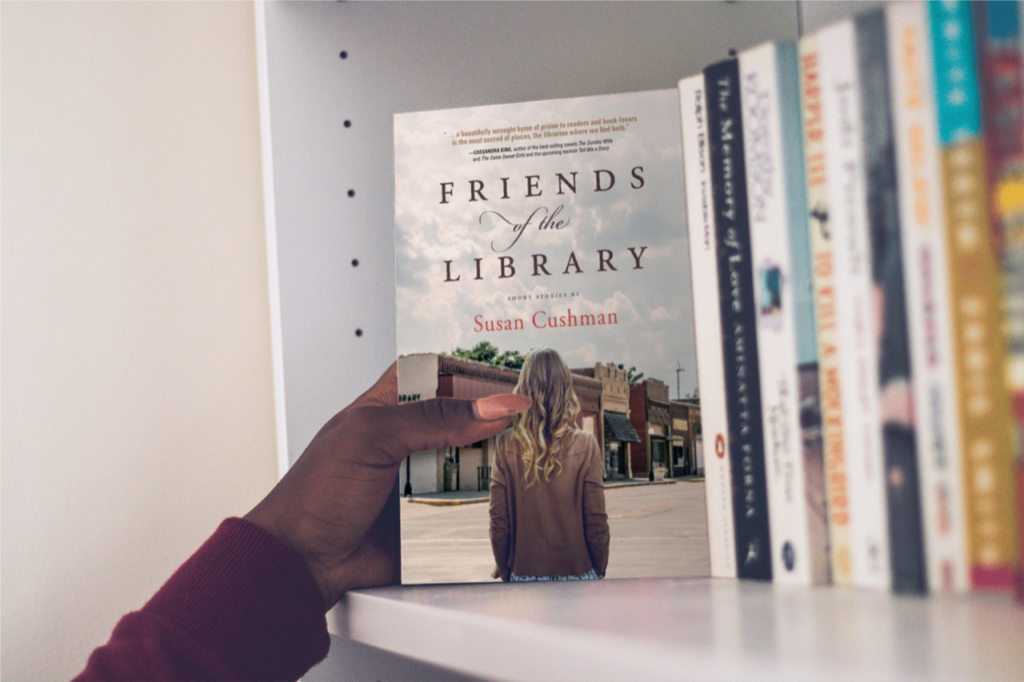 Of course everyone wanted to know how many of the issues my characters have come from my own experience—cancer, alcoholism, Alzheimer's, adoption, seeing weeping icons, sexual abuse, eating disorders, domestic abuse, kidnapping, and homelessness—I shared a bit about how many of those issues have touched my life. And that like Adele—the fictional author I created to visit the libraries in those ten small towns in Mississippi—I do have a desire to help people. And writing these stories was indeed very healing for me. Meeting the people at Reading Roundtable in Senatobia, Mississippi, was also healing. I'm so thankful to them for reading Friends of the Library and inviting me to discuss the book with them.