I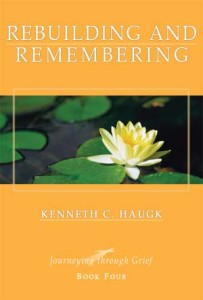 t's been six months since my last post about my grief journey following my mother's death on May 22, 2016. I was going to wait until May 22—the one year anniversary of Mom's death—to write this post, but with Mother's Day coming up, today just seemed like a good time. And, I recently received Book Four of Kenneth C. Haugk's series, Journeying through Grief in the mail from Mary Lewis, the Stephen Minister and Grief Ministry Coordinator at Covenant Presbyterian Church in Jackson, Mississippi. This was the church my parents helped to start in the 1950s. The church I grew up in and was marred in on June 13, 2013. Mary's letters and the booklets have been a great blessing to me over this past year, and this final mailing is no exception.
In Book IV, Rebuilding and Remembering, Haugk says:
Part of what we do during grief is to develop a new relationship—a continuing bond—in which we don't disconnect from our loved one, but instead reconnect with him or her in a new and different way…. There are many ways to have a continuing bond with a loved one.
Haugk goes to on to share examples, personal stories of ways that people have kept that bond alive—using a grandmother's recipes for Thanksgiving; curling up in a husband's favorite lounge chair to feel close to him; lighting a scented candle as one man's wife often used to do.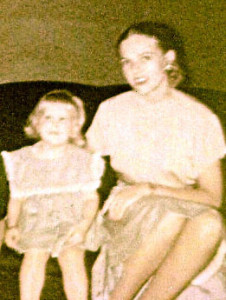 For me, this past year has been about working through the stages of grief in ways that have surprised me, knocked the wind out of my sails (depression, weight gain, etc.), and then encouraged me, as I began my book tour in March for Tangles and Plaques: A Mother and Daughter Face Alzheimer's. Reading stories from those years of caregiving for Mom at book signings has reminded me of God's grace in allowing me to forgive her, to ask her forgiveness at one point, and to begin to heal what was a very dysfunctional relationship.
This coming Saturday I'm traveling to Nashville for two book events. The second one is a book reading and signing for A Second Blooming: Becoming the Women We Are Meant to Be, with Nashville area contributors Kathy Rhodes and River Jordan. That will be at 1 pm at Barnes and Noble in Cool Springs Mall in Brentwood. But Saturday morning at 10:30 I'm meeting with a group of women in nearby Thompson's Station, Tennessee. They have formed a support group for caregivers, and one of them read Tangles and Plaques and asked the group's leader/hostess to invite me. I'm sure I will benefit as much or more from their stories as they might from mine, and I can't wait to talk with all of them.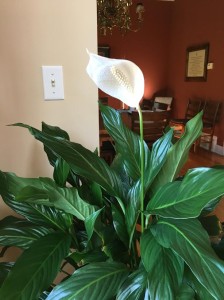 Meanwhile as Mother's Day approaches, I'll continue to heal, and hopefully to share that healing with others. As Haugk says:
Nearly every grieving person I've talked with has told me they've become more caring and compassionate with others who experience losses. They know what it's like to lose a loved one and are much more sensitive to other people's needs.
I hope I've become more compassionate. I think I've become a better listener.
This beautiful peace lily sits by my front door, as a reminder of the love of the people at St. Peter Orthodox Church in Madison, Mississippi, who gave it to me for my mother's funeral last year. I love that it's blooming right now, near Mother's Day, and near the one year anniversary of her death. I hope it will bloom for many years to come.