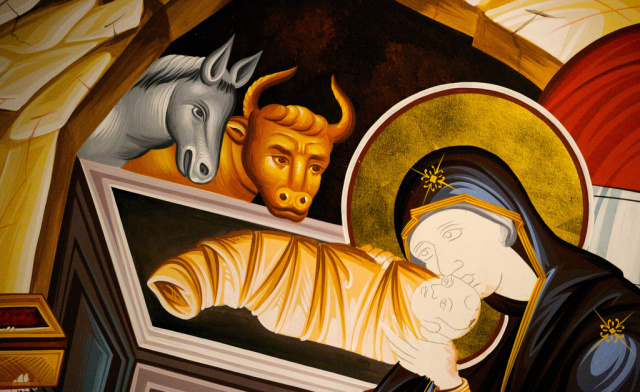 It's only eleven days until Christmas. I hope you're finding joy in the season, but if you're weary from the curve balls life has been throwing you (or even from the festive activities and preparations for the holidays) I hope you'll be refreshed by these gifts today.
(By the way, notice that this detail of an icon of the Nativity isn't finished… it seemed appropriate to a post about restoring the image.)
I'll start with three Advent poems by my friend, the Orthodox writer and poet, Scott Cairns.
When Cairns writes, "We almost see our long estrangement overcome," I think of the Orthodox hymn of the Forefeast of Nativity that goes,
"Christ comes to restore the image which He made in the beginning!"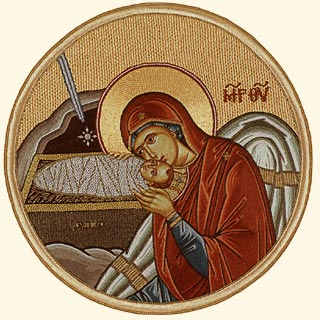 God became man to restore us to the way He meant for us to be all along. He created us to be like Him. But we blew it, very quickly, it seems. It's impossible for me to wrap my head around these theological tenets, so instead, I try expose myself to things I can more readily respond to—like poetry. Art. Music. Writing.
About this time last year, I took inspiration from Cairns' ekphrastic poem, "Nativity." I love the way he describes the Mother of God's response to seeing her newborn child, Jesus, at His birth (as he reflects on the icon of the Nativity—see detail).
She cups His perfect head
and kisses Him, that even here the radiant

compass of affection
is announced, that even here our several
histories converge and slip,

just briefly, out of time.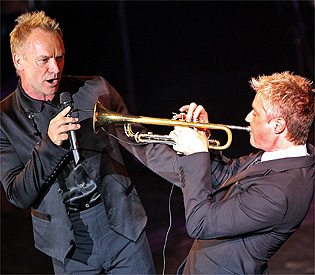 And now for some music. I've shared this Serbian Christmas song every year for several years now, but it always bring me joy: "Angels Are Singing"… and here's the studio version.
From a different source, I love to listen to Sting's, "Gabriel's Message." (That's a a flugelhorn, with its warm, dark, bluesy sound. Don't you love it?)
And from last year's CMA Country Christmas, Rascal Flatts singing, "Mary Did You Know?"
What's inspiring you this Nativity season?