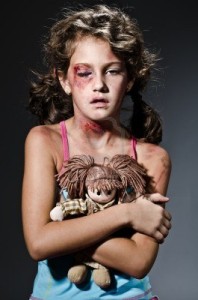 On page 4A of  today's Memphis Commercial Appeal, there's a shocking article about domestic violence written by Maria Chang, AP Medical Writer. In "WHO Study: Third of women suffer domestic violence," Chang reveals this chilling statistic from the World Health Organization:

40 percent of women killed worldwide were slain by an intimate partner, and being assaulted by a partner was the most common kind of violence experienced by women.
While the article doesn't define "partner" as always meaning a legal spouse, the use of the term "intimate" at least indicates a close if not familial relationship—one that should be safe. These statistics are from studies that took place between 1983 and 2010.
Two pages later in the same section of today's CA (Section A, page 7) is a guest column by Karen Camper, a member of the Tennessee House of Representatives and the Women Legislator's Lobby, titled, "Oppression of women fuels world's unrest." Rep. Camper's focus is on the affect that issues surrounding women's rights—especially in the Middle East—have on world peace, rather than the results of domestic violence on the individual. The article is worth a read. She sums up her thoughts with these words:
Respecting women and involving women in all aspects of society offer the only hope for achieving the transformational change that is so necessary for peace.
Whether or not that ever happens in our fractured world, Camper's observations are astute, and I hope that enough people are listening to help make a difference.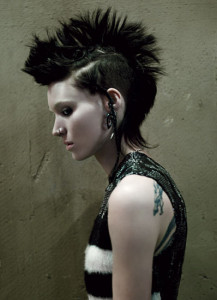 And this might seem an unusual segue, but Stieg Larsson uses facts about man-on-woman violence as section quotes in his novel, The Girl With the Dragon Tattoo, including this one:
Forty-six percent of the women in Sweden have been subjected to violence by a man.
Since the protag and two other supporting characters in my novel, Cherry Bomb, were all sexually abused, this is a topic that catches my eye wherever I see it. And the trained eye of the editor I'm working with right now on revisions for the novel. She's the one who recommended I read The Girl With the Dragon Tattoo, remember? For "an absolute master class in writing damaged women." I'm finding my reading of Larsson's work to be just that, especially where his protag, Lisbeth Salander is involved. As my editor says:
Lisbeth Salander never stops being a badass just because she gets wealthy enough to walk away from the hacker life—and that commitment to self preservation should also be strong in Mare (Cherry Bomb's protag). No one gets away from a childhood like hers without some damage, and not all damage gets healed. Don't be afraid of that—lean into it.
And so I proceed to live my own life—leaning into the damage I have personally suffered—while striving to bring that spirit of self preservation to the women I create on the written page. I have grown to love Mare over the past three years as I've written and revised her story. By the end of the novel, she's no longer the frightened little girl who escapes from a cult and is then abused by her foster father. She's no longer the angry teenager who sneaks around at night bombing buildings with graffiti. She has grown into a strong, compassionate, badass woman.