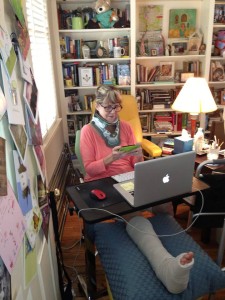 Five years ago yesterday I drove down to Fairhope, Alabama, to get together with a group of folks who were all contributors to a new anthology, THE SHOE BURNIN': STORIES OF SOUTHERN SOUL. We were gathering at Joe Formichella (editor) and Suzanne Hudson's house at Waterhole Branch, a rural area outside Fairhope. The next day we were going to be filming a promotional video for the book. I didn't make it for the video the next day. Around midnight I was driving back to my hotel and had a collision with an ambulance (yes). Totaled my car, and almost totaled me. I ended up with a broken neck, broken leg, and broken ankle. But lots of people who saw pictures of my car (which I can't find right now) said I'm lucky to be alive and not paralyzed. I agree.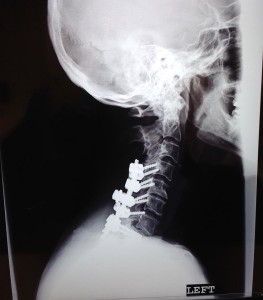 Last year about this time I did a blog post to "commemorate" the four-year "anniversary" of my life-threatening car wreck of July 7, 2013:
Silver Linings Playbook Part II: Hope Revisited
And a few weeks after that wreck in 2013, I did my first blog post about the event:
Silver Linings Playbook Part I: "Hope"
As I think about that event, and the five years since then, I don't really have anything new to say. Except that I'm sure the ongoing pain contributed to the escalation in my drinking. There are still lots of days—especially late in the afternoon or in the evening—when my neck is hurting and I'm tired and I just want a drink. I know that it would temporarily take the edge off the pain, but it wouldn't be worth it. (If you haven't been following my blog, I quit drinking on September 8, 2017. More about that here. And here.)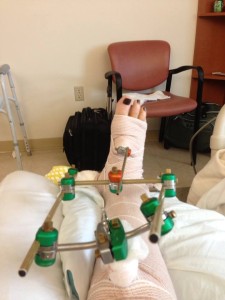 I've tried lots of things to help ease the pain—physical therapy, massage, exercises at home, warm heat on my neck, Tylenol—and some of these things do help. But the bottom line is that I will be living with a measure of pain for the rest of my life. The arthritis that I already had was made worse by the trauma, and the hardware in my neck, leg, and ankle is a physical reminder of that trauma. I could have the screws taken out of my ankle. The surgeon said it "might help." I'm not doing surgery that "might help." Instead I'm just careful about walking, careful not to fall, and limited in what kinds of shoes I can wear. I can work out on the elliptical machine and in a swimming pool, so that's helpful. Things could certainly be worse, and I'm trying to be thankful and not complain. Some days I'm better at that than others.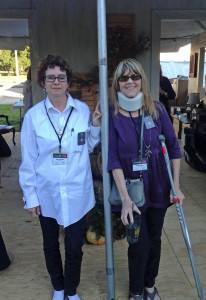 And distractions help. Like working on projects (I'm almost finished writing my fifth book) and traveling. Today I'm headed to Nashville for a panel discussion and book signing for SOUTHERN WRITERS ON WRITING at Parnassus Books, with contributing authors River Jordan, Wendy Reed, and Niles Reddick. When I'm busy doing something creative, or traveling, I don't notice the pain so much. My long term plan is to stay busy! Thanks for reading, and you know I always love to hear from you!