This is my third year to compile an end-of-year list of the books I read during the year, inspired by the much more prolific reader and author, Corey Mesler, owner of Burke's Books here in Memphis. (Corey's lists often include movies and songs, but I'm not that industrious.) In comparing my reading in 2019 with the previous two years, I'm pretty much in line with the number of books read: 43 in 2019; 38 in 2018; and 44 in 2017. So I seem to read just over 3 books each month on average. I have friends who read much more, but they don't watch nearly as much television as I do!
More about Categories
Before I share my list, let me break it down for you: 20 fiction; 13 memoir; 7 nonfiction "other"; and 3 spiritual. 20 of the books are by authors I know personally. I heard 12 of those authors speak at book signings or festivals this year. 5 books were arcs (advanced reader copies) read by request of the author who asked me to write a blurb for them, which I consider an honor. And the final book of 2019 (unless I read another one while traveling during the holidays), Cherchez la Femme: New Orleans Women by Cheryl Gerber, was recently sent to me by University Press of Mississippi with a request to write a review for the Jackson, Mississippi Clarion Ledger newspaper. I'll post the review when it comes out on January 12, 2020.
Favorites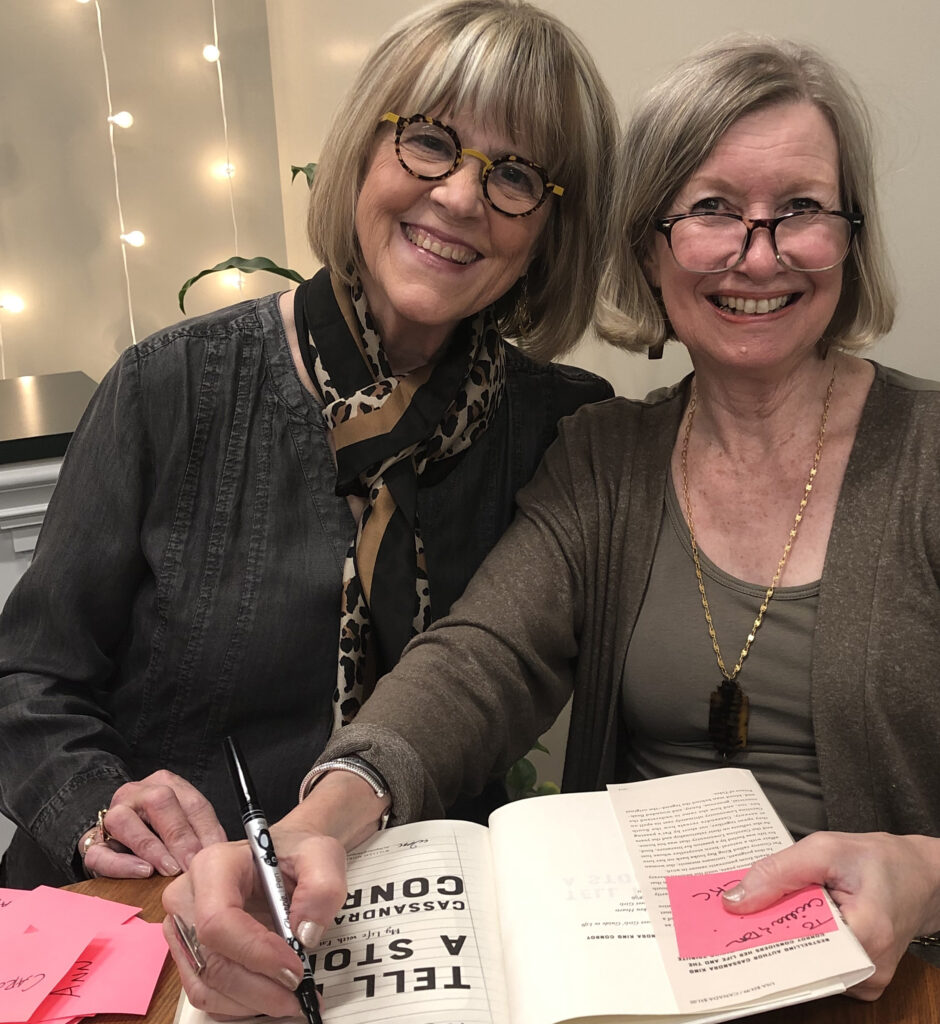 It's hard for me to choose favorites from this year's list, especially since so many were written by friends of mine! The ten books in the photo at the top of this post are definitely favorites, and among them, I might give special kudos to these five, which touched me in very different ways. (Note: I introduced Cassandra King for her event for Tell Me a Story at Novel books, and she introduced me for my reading of Friends of the Library at Nevermore Books in Beaufort, South Carolina in September.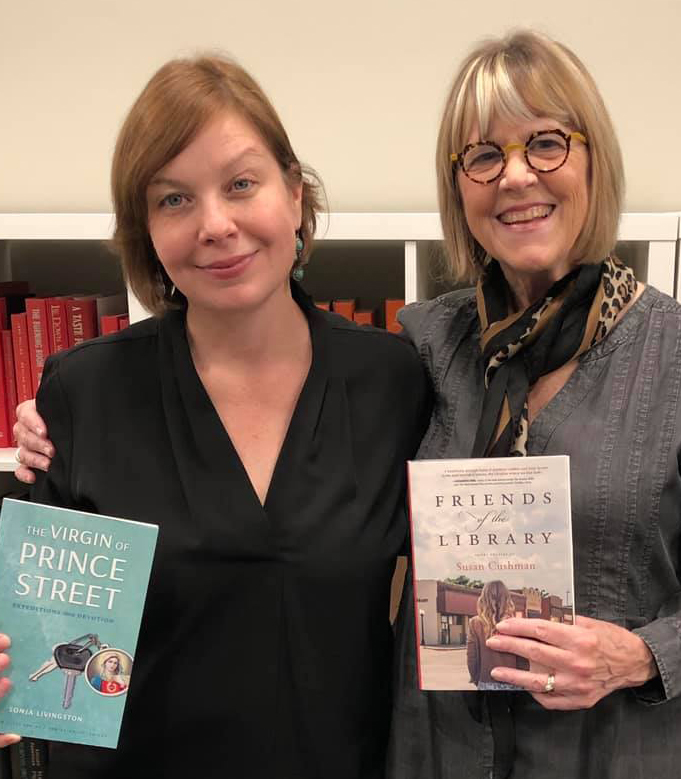 And I was "in conversation with" Sonja Livingston for her launch of The Virgin of Prince Street, also at Novel books here in Memphis, which makes both of those books and their authors even more special to me.)
So, I loved all 43 books that I read in 2019 (FYI I never finish a book that I'm not enjoying!) but with a bit of trepidation, I will offer my five favorite books of 2019:
The List
So without further ado, here's my list, pretty much in the order in which I read them. I'd love to read YOUR list for 2019!
Dying in Edisto by C. Hope Clark (arc for blurb)
The Long Goodbye by Patti (Reagan) Davis
Like Family: Growing Up In Other People's Houses by Paula McLain
The Library Book by Susan Orlean
A Year By the Sea by Joan Anderson (re-read)
A Walk On the Beach by Joan Anderson (re-read)
The Pulpwood Queens' Tiara Wearing, Book Sharing Guide to Life by Kathy L. Murphy
Outbound Train by Renea Winchester (arc for blurb)
Southern Discomfort by Tena Clark
On the Brink of Everything by Parker J. Palmer
The Body Broken by Lynne Greenberg
The Hate U Give by Angie Thomas
Southernmost by Silas House
I Miss You When I Blink by Mary Laura Philpott
The Magnetic Girl by Jessica Handler
The Editor by Steven Rowley
Arthur Truluv by Elizabeth Berg
The Bookwoman of Troublesome Creek by Kim Michele Richardson
Furious Hours by Casey Cep
Lights on the Mountain by Cheryl Anne Tuggle
The Hart Women by Ellen Morris Prewitt
Eleanor Oliphant is completely fine by Gail Honeyman
The Favorite Daughter by Patti Callahan Henry
Permission to Fly by Layng Martine, Jr.
Where the Crawdads Sing by Delia Owens
Drive by Susan Strecker (arc/blurb)
Walking the Wrong Way Home by Mandy Hanes (arc for blurb)
Sisters of the Undertow by Johnnie Bernhard (arc for blurb)
Crescendo by Allen Cheney with Julie Cantrell
Before and After by Judy Christie and Lisa Wingate
Tell Me a Story: My Life with Pat Conroy by Cassandra King Conroy
The Testaments by Margaret Atwood
Trouble the Water by Rebecca Dwight Bruff
The Emancipation of Evan Walls by Jeffrey Blount
The Lynching Calendar by Jessica Starks
Heavy by Kiese Laymon
Under the Laurel Tree by Nicole Roccas
Inheritance by Dani Shapiro
Little Tea by Claire Fullerton (arc for blurb)
God's Path to Sanity by Dee Pennock
The Virgin of Prince Street by Sonja Livingston
The Yellow House by Sarah M. Broom
Cherchez la Femme: New Orleans Women by Cheryl Gerber