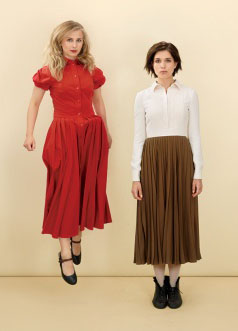 I love Wimbledon. But since no Americans made the round of sixteen in singles this year (for the first time in 103 years!) I find myself multi-tasking while watching the matches this week. So, on Monday night—while Murray and Djokovic were winning their matches—I picked up Vogue Magazine to peruse. I'm not a paying subscriber, but somehow I have a promotional subscription. Usually I glance through the fashion photos and toss it, but this time two features got my attention.
One was about Pussy Riot, whose plight I've been following since 2012. Two of the members—Masha Alekhina and Nadya Tolokonnikova—were in the states to lobby for support to get rid of Putin. And for another of their platforms—prison reform in Russia. Their newly formed organization, Zona Prava, reports on human-rights abuses in Russian prisons. The article, "Enemies of the State," was well written, showing many dimensions of these now famous activists. And then there was the photo of the girls modeling Michael Kors and Valentino.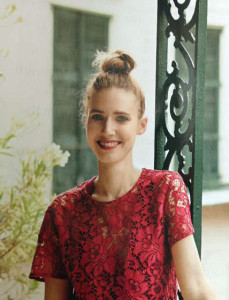 But it was another article that caused me to stop watching tennis altogether. "Living History" is about 28-year-old Jackson, Mississippi, native, Katy Simpson Smith, whose first novel, The Story of Land and Sea, will debut next month. Katy's parents taught at Millsaps College in Jackson. (Smith will be at Lemuria Books on September 8 for a reading/signing.)
This isn't Smith's first book—she's a historian with a couple of nonfiction titles to her credit. But the buzz is about the novel, set in coastal Beaufort, North Carolina, during the Revolutionary War. According to Vogue, the novel
sparked a bidding war among ten publishing houses before becoming the talk of the Frankfurt Book Fair. It's not only among the most assured debut novels in recent memory, it heralds the birth of a major new talent.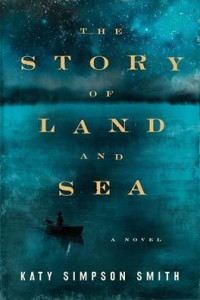 Smith's journey so far has been a whirlwind. Again from the Vogue piece:
She left for college at sixteen and after a brief flirtation with a career in Hollywood, embarked on a doctorate in history…. [Smith says], 'Being in grad school for five years really made me understand what I needed as a storyteller. It was about emotion, and you can't really get into emotion as a historian.' She broke the news to her parents and enrolled in Bennington's creative-writing program.
Her mentor at Bennington, Paul Yoon, says:
What sets her apart for me is this amazing balance. On the one hand you have someone whose fiction feels so vast and epic—in both geography and time—and yet she's tackling all this in an almost minimalistic way, where everything feels pared down to the essentials. I love how her work feels at once like a perfect box and an open field.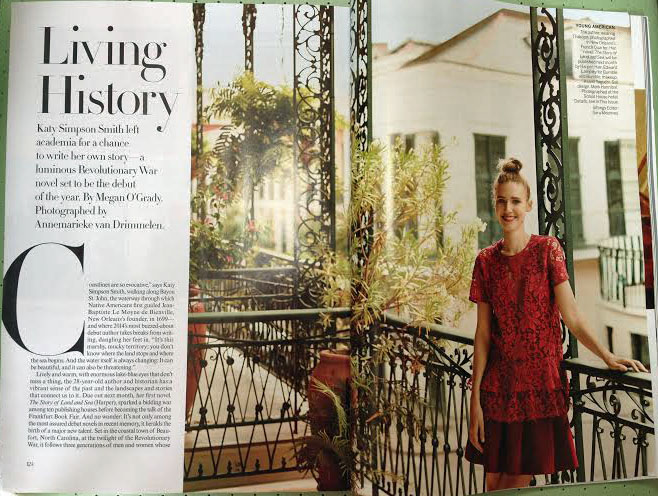 You can read an excerpt from The Story of Land and Sea in the July issue of Vogue. I can't wait to meet her in our hometown in September. I've been so inspired by Kathryn Stockett, and now it looks like I'll have another hero.