It's been over six months since I began the process of querying agents for my novel, Cherry Bomb. When the first rejection came, I blogged about it here. Four months later, I did another post, as the rejections continued to come in, and I continue to send our queries.


By the first week in March, I had queried 41 agents. I found a story that sounded much like mine in an article in Writer's Digest. I never decided whether or not that was encouraging. Finally, on April 3, I received what sounded like the most hopeful request from an agent so far, saying (after reading the first 50 pages) she thought my writing was "exceptional" and please send the full manuscript! It's been almost a month since I sent the full, and other than an email saying she received it, I haven't heard anything more.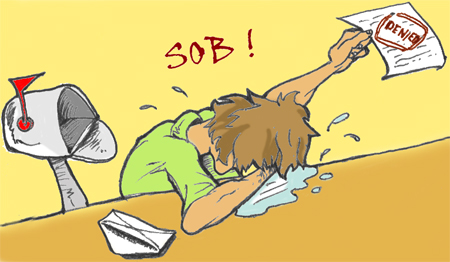 As of this post, I have queried 75 agents and have received 30 rejections. Of the remaining 45, some have never replied at all, and several requested partial or full manuscripts and I hope/assume they are still reading.
It's a tough business, and a tough time for the publishing world. I'm trying to push ahead by continuing to work on a new novel and continuing to submit essays to journals. I'm excited to have an essay requested for an anthology coming out later this year, but not a day goes by that I don't wonder if an agent is going to fall in love with my novel.
So yesterday when I read my friend, Alexis Paige's article, "Rejection Sucks and Then You Die," I wanted to hug her and tell her that she won't die. And I plan to… when I see her at the 2013 Oxford Creative Nonfiction Conference tomorrow! It's a great piece. Here's a taste:
You use it all, for you are a writer. You put on your god-damned head gear and smile gawkily through your imaginary writer's braces. And you write. You fucking write.
I knew I was going to like Alexis the moment I met her at the 2011 Memphis CNF Workshop, which I directed. (I shared a link to another of her wonderful essays about a year ago, here.)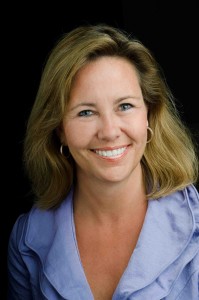 Anyway, tomorrow I'm off to Oxford for the conference, which I'm co-directing with Neil White and Kathy Rhodes, and where I'll be with over 100 writers, agents, editors, publishers and publicists for 4 days. First I'm picking up Julie Schoerke at the Memphis airport. I'm thrilled to have the car trip down to Oxford to visit with her and pick her brain. Julie is the founder of JKS Communications, which specializes in developing winning book publicity campaigns for authors and publishers. Although she lives in Chicago now, she has a son at Ole Miss and we both love the TV show, "Nashville," so I'm sure we'll have more than enough to chat about.

I'll be pretty busy until Monday, but I might be posting some pictures from the conference on Facebook, so check out my page, or the 2013 Oxford CNF Conference page to keep up with the goings-on. Have a great weekend!