I'm off this morning to Orange Beach, Alabama, where I'm speaking at the 2018 Conference of the Alabama Writers Conclave (AWC). Check out the list of speakers here. So many good things about this event: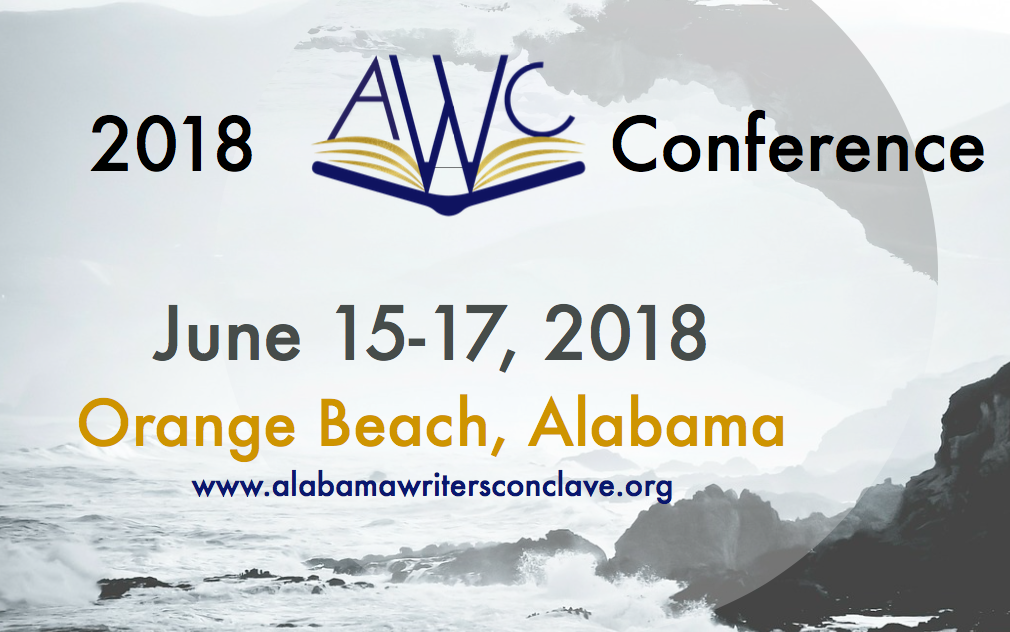 I get to hang out with my Alabama writer friends Jennifer Horne and Wendy Reed again (loved being with them in Birmingham and Tuscaloosa last week) and I finally get to meet Katherine Clark in person.
My husband is joining me for a long weekend on the coast. The AWC pays travel, two nights in a hotel, and an honorarium, so it's fun that I'm taking him as the spouse for this trip, after so many trips where he takes me as the spouse for his medical meetings. Tonight we'll have our final "anniversary week" celebration, with dinner at Fishers at the marina at Orange Beach. And hopefully he'll have some fun at the beach while I'm working on Saturday!
On Sunday we drive from Orange Beach over to Fairhope, where I'm joining Suzanne Hudson and Joe Formichella for a panel on Southern Writers on Writing at Page & Palette Books. I love this bookstore and this town, where I've been many times over the years for literary events and have made some good friends. 10 of us will be having supper at Tamara Downtown after the reading at Page & Palette Sunday afternoon.
Here's my schedule at the AWC Conference:
Saturday, 8:30 a.m. I'm teaching a workshop: "Working With Editors Memoirs, Novels, and Anthologies."

Sunday, 9:45 a.m. I'm on a panel with contributors Jennifer Horne, Wendy Reed, and Katherine Clark for Southern Writers on Writing. This will be my sixth event for this book, and I'm loving connecting with all the authors throughout the south on this book tour.
We're hitting the road in about two hours, so I'd better pack! Watch Facebook for photos. Have a great weekend, everyone!
Eight of the twenty-six authors who contributed essays (and the Foreword) to Southern Writers on Writing have new books out in 2018. I am honored to have all of these amazing writers in this collection, and I especially want to encourage my readers to check out these new releases for 2018. I love the diversity of this group of new releases, which includes two short story collections; five nonfiction books (two inspirational books, one memoir, one anthology, and one oral biography); and two novels. The authors hail from Tennessee, Mississippi, Alabama, Georgia, and South Carolina. CHECK THEM OUT: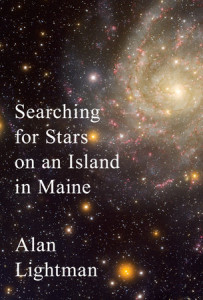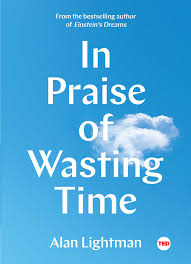 Memphis native Alan Lightman, who wrote the Foreword to Southern Writers on Writing, has 2 new books already out this year: In Praise of Wasting Time (May 2018) and Searching for Stars on an Island in May (March 2018).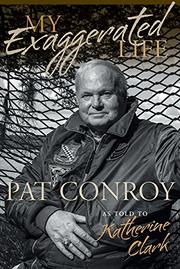 Katherine Clark's oral biography, My Exaggerated Life: Pat Conroy, came out in March.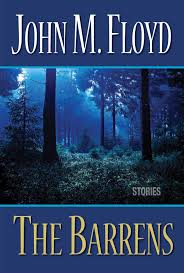 Prolific short story author John Floyd has another collection coming out in October: The Barrens. (He has published close to 1000 short stories!)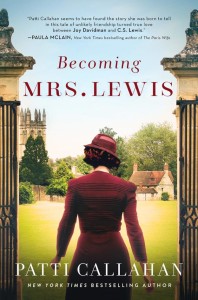 Patti Callahan Henry makes a departure from her coastal-themed novels with Becoming Mrs. Lewis, a novel about Joy Davidman, C. S. Lewis's wife, coming in October.
Harrison Scott Key brings us more humor with his new book, Congratulations! Who Are You Again?, coming in November.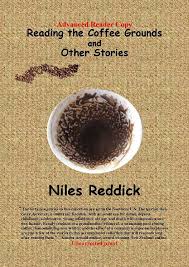 Niles Reddick, another prolific short story author, brings us Reading the Coffee Grounds and Other Stories, which will be out in August.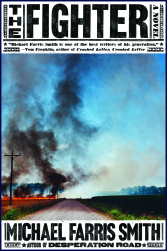 Michael Farris Smith's novel The Fighter came out in March.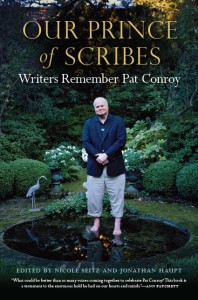 Nicole Seitz is editor of Our Prince of Scribes: Writers Remember Pat Conroy, coming in September.
So, the contemporary canon of southern literature continues! Happy reading!
This week I will be joining four of the twenty-six contributors to SOUTHERN WRITERS ON WRITING at two events in Alabama: Tuesday, June 5 at 5 p.m. we'll be at the Little Professor Bookcenter in Homewood, Alabama.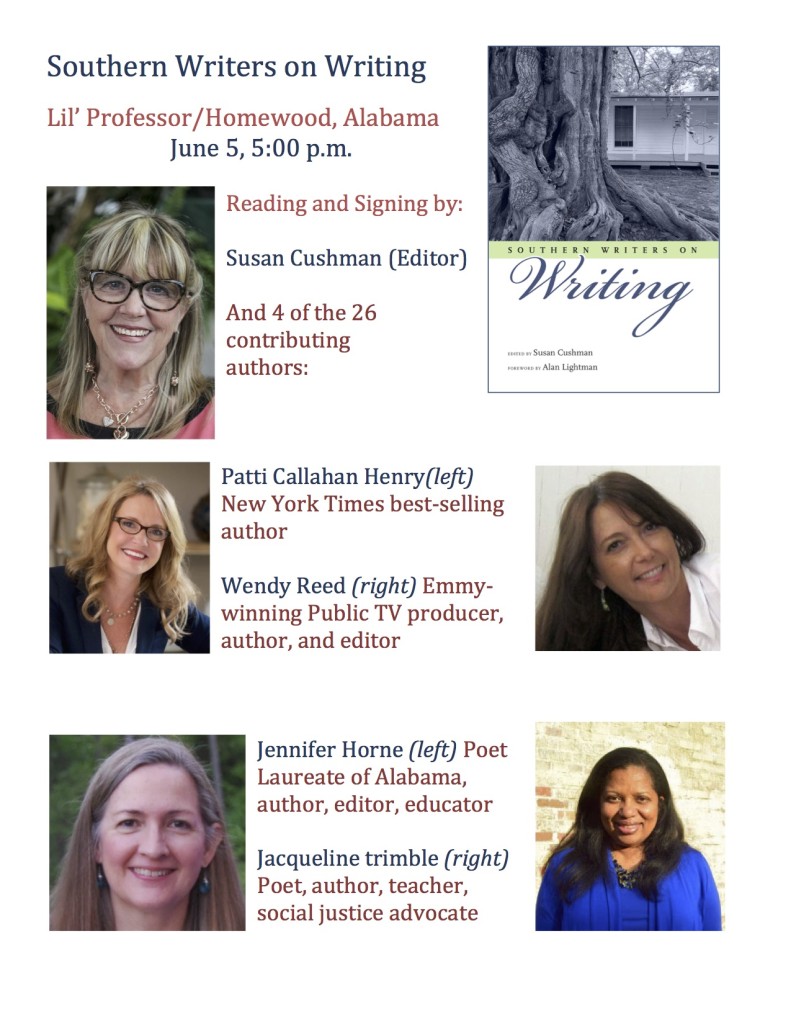 And then Wednesday we'll be at Ernest & Hadley Booksellers in Tuscaloosa, Alabama. (I'll be returning to Alabama June 15-17 for events at Orange Beach and Fairhope, so stay tuned for those next week!) Hope to see lots of folks from Birmingham and Tuscaloosa this week!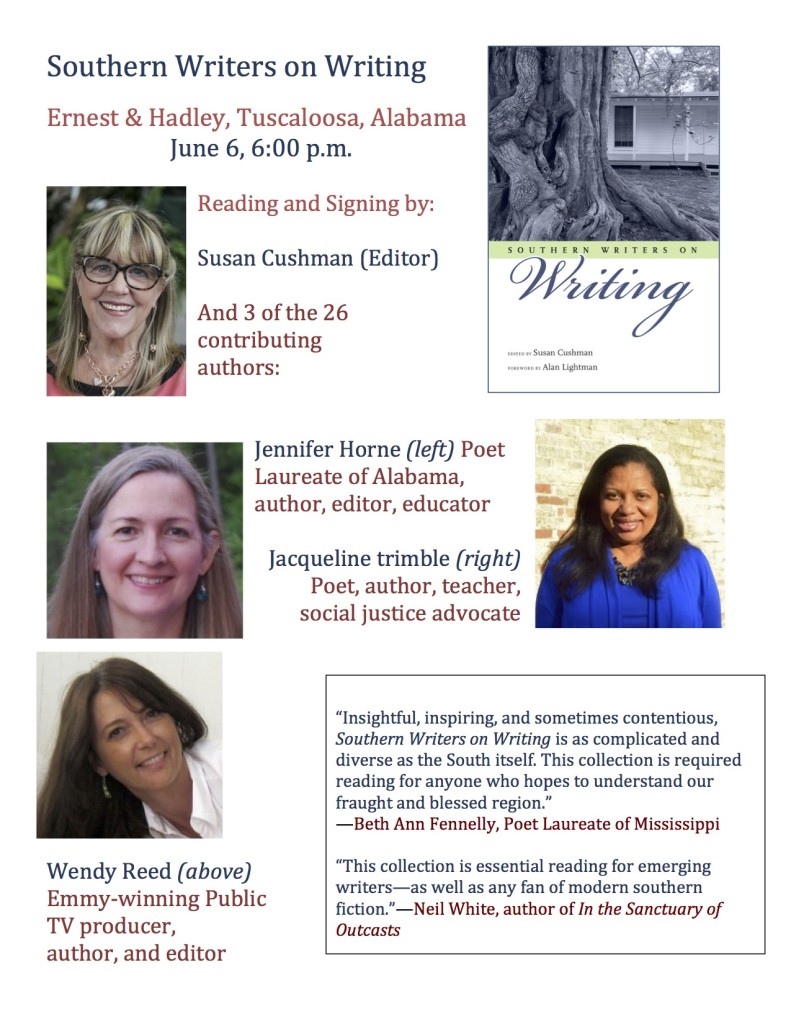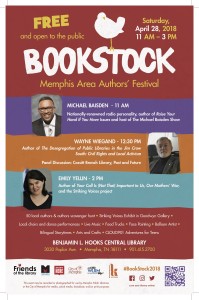 It's almost May. But before we say goodbye to April, I have one final event at which I' will be promoting CHERRY BOMB, A SECOND BLOOMING, and TANGLES AND PLAQUES:
This coming Saturday, April 28, I'll be one of a number of local authors participating in the Memphis Public Library's annual BOOKSTOCK. From 11 a.m. – 3 p.m. I'll be at a table in the lobby talking to visitors about literature, reading, writing, literacy, really anything having to do with books. And I'll have copies of my first three books for sale. The last time I did this was back in 2013, when I had two essays published in anthologies, so it's exciting to be participating as author of several books this year.
Next week I'll be celebrating the release of my fourth book—SOUTHERN WRITERS ON WRITING—which launches May 1 from University Press of Mississippi. Here's the schedule of events:
May 1 (5 p.m.)—Square Books in Oxford, Mississippi. I'll be joined by contributors Jim Dees, Michael Farris Smith, and Ralph Eubanks.
May 2 (5 p.m.)—Lemuria in Jackson, Mississippi, with John Floyd and Jim Dees.
May 5 (1 p.m.)—Novel Books in Memphis, where the panel will include Corey Mesler, Sally Palmer Thomason, Claude Wilkinson, and Niles Reddick.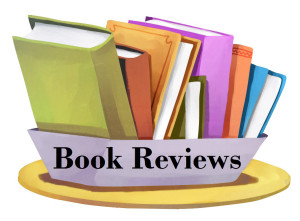 And now for the upcoming media blitz! Please watch for reviews and articles in these four publications:
Chapter 16 and the Memphis Commercial Appeal will have a review, possibly this coming Sunday, April 29!
Oxford Magazine (Oxford, Mississippi) will have an interview with me in the May issue.
The Clarion Ledger (Jackson, Mississippi) will have a review this Sunday, April 29.
Southern Writers Magazine will feature my article, "Southern Writers on Writing: Editing an Anthology" in their May issue.
Fliers for all three events next week are below. Hope to see you at one of them!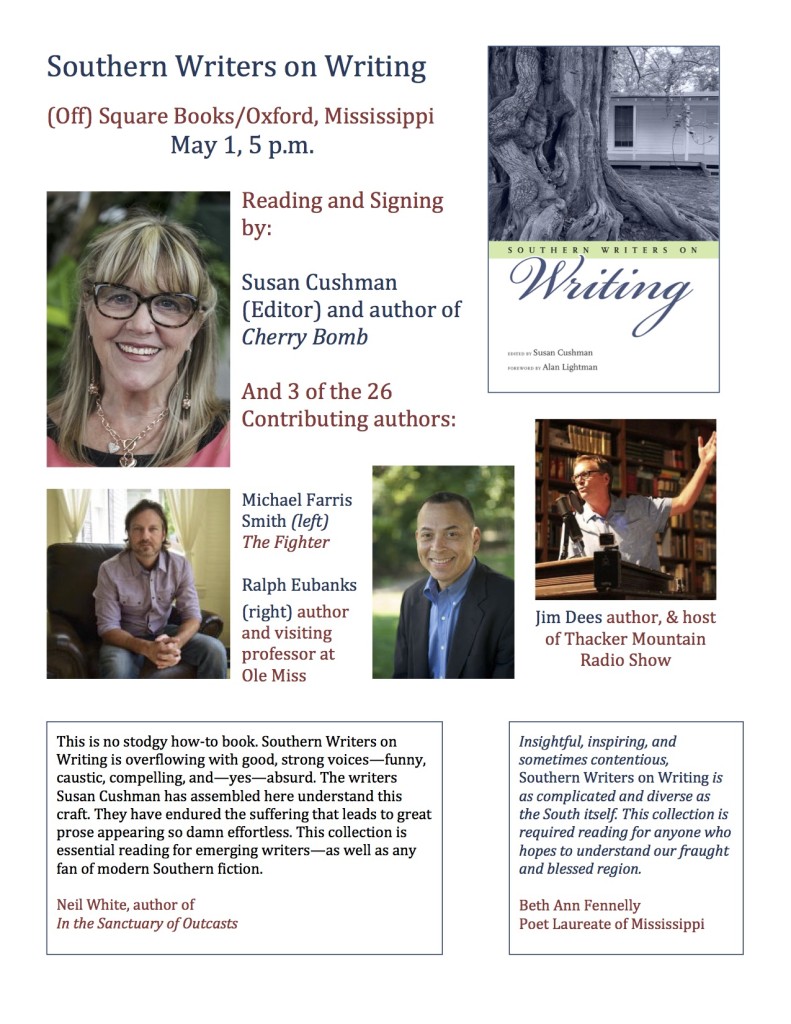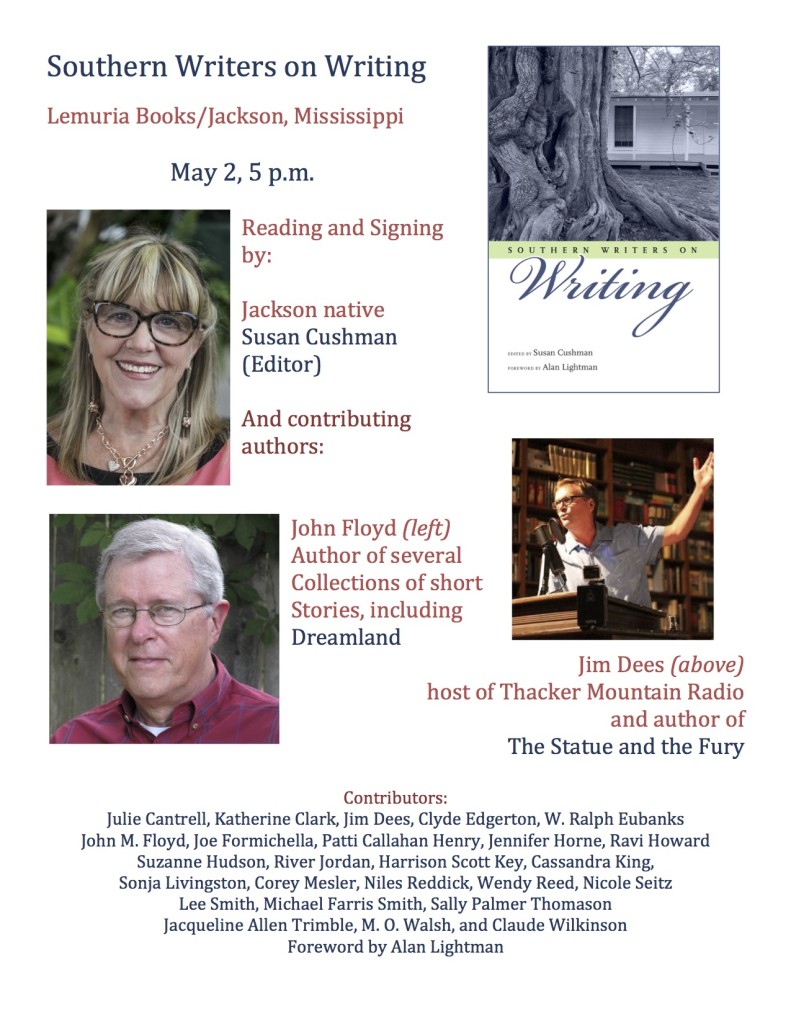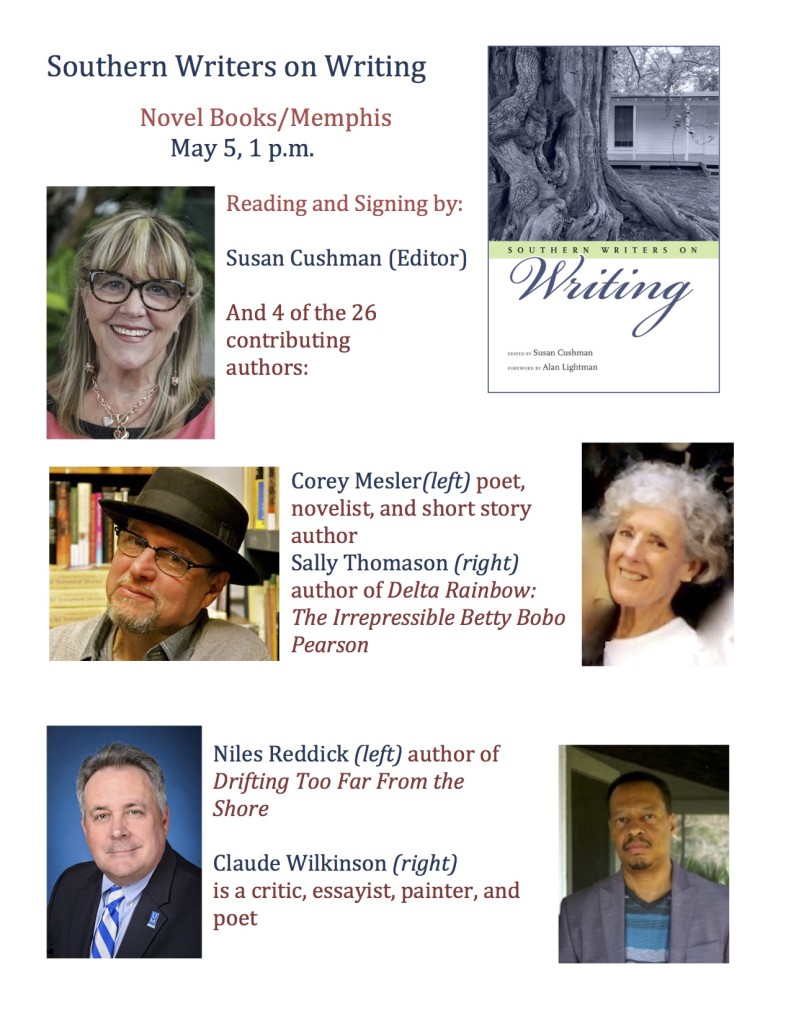 I'm so excited to be leading three workshops and two panels at two writer's conferences this summer:
Alabama Writer's Conclave, June 15-17, Orange Beach, Alabama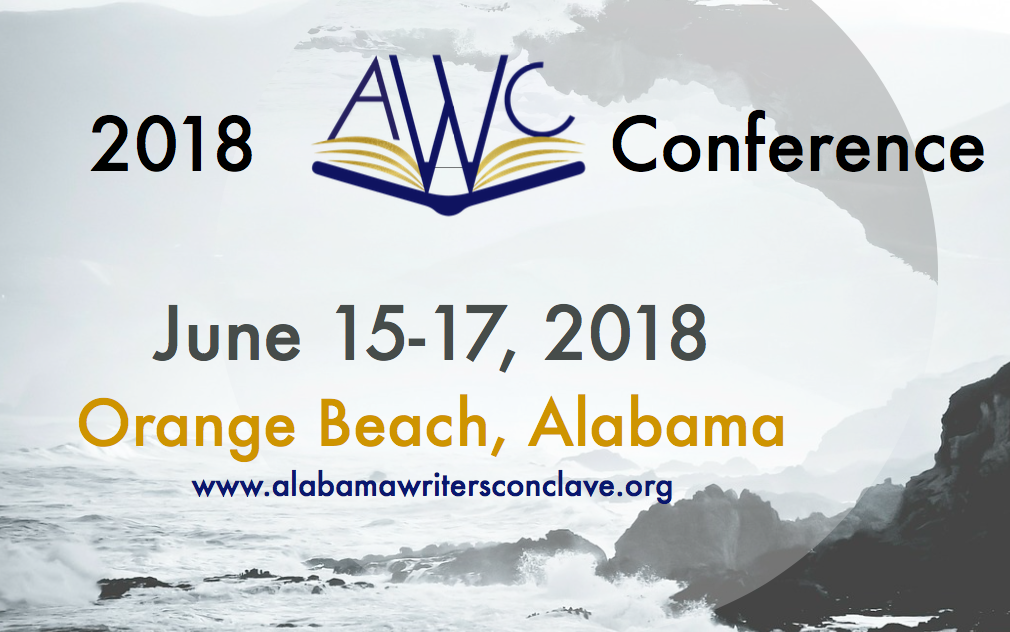 This will be my first year at this wonderful writer's conference on the beautiful Alabama Gulf Coast, and I'm thrilled to be leading a workshop and participating on a panel.
On Saturday, June 16, from 8:30 – 9:30 AM:
Session 2 (Workshop)
Susan Cushman: "Working with Editors in Memoirs, Novels, and Anthologies"
As a writer, Susan Cushman has edited two anthologies, contributed essays to four anthologies, and has published a memoir and a novel. In this workshop, she will discuss how to work with editors in all of these genres.
And on Sunday, June 17, from 9:45 – 10:45 AM:
Panel
Southern Writers on Writing: Susan Cushman, Wendy Reed, Katherine Clark, and Jennifer Horne
Thirteen authors will serve as faculty for this event, which will include sessions on poetry, humor, science and nature writing, mysteries, anthologies, getting an agent, getting published without an agent, writing query letters, editing oral biographies, and important elements in the crafts of creative nonfiction and fiction.
AND IN JULY:
Mississippi Writer's Guild Conference, July 27-28, Meridian, Mississippi. (At the MAX: Mississippi Arts & Entertainment Experience, OPENING APRIL 28!)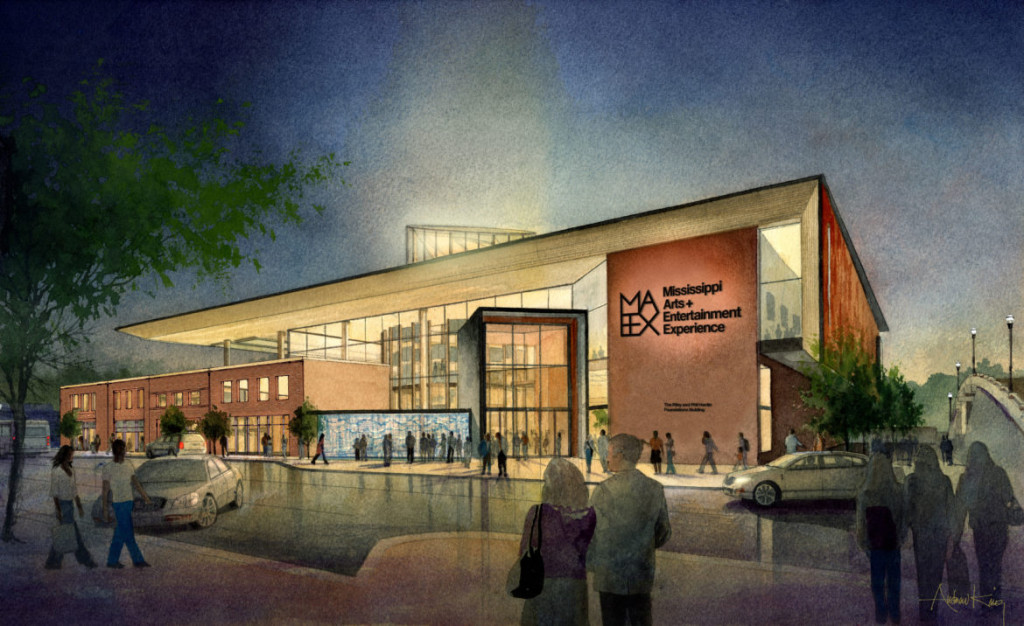 I'm so excited to be returning to my mother's hometown—where I lived briefly when I was three years old—for this, the twelfth annual conference of the Mississippi Writer's Guild. How fitting that I attended their first conference, in August of 2007, where I met several people with whom I am still friends today, including the novelist Joshilyn Jackson (who encouraged me to start this blog), the prolific short story author John Floyd, the very creative writer and artist Keetha DePriest Mosley, the amazing storyteller and actress Rebecca Jernigan, the multi-talented writer, musician, and radio show hostess Richelle Putnam, and the author C. Hope Clark, who will be speaking again at this year's conference.
The two workshops I will be leading at the conference are:
Using Scenes to Write Memoir (in Books and Essays)
Memoirist, essayist, novelist, and anthology editor Susan Cushman will lead students through exercises to discover the importance of using SCENES to tell their stories—or the stories of others—in both memoir and essays. Using samples from published memoirs and essays, she will show how these scenes move the narrative forward, "showing" rather than "telling" the story. Students will then do a short writing exercise using this technique.
Four Book Deals in One Year: How to Get Published Without an Agent
Novelist, memoirist, and anthology editor Susan Cushman published three books in 2017 and one in 2018. She got all four book deals in one year, without the help of a literary agent. Susan will share her experience working with an agent, and explain why she ended that partnership. Learn how to find small, independent, and university presses to publish your work, and what the experience of working with these presses and their editors is like.
I will also be moderating the Panel of Speakers. We will entertain questions about anything having to do with writing, editing, publishing, and marketing. This year's panel of speakers and workshop leaders includes:
Sue B. Walker—poet, author, and editor
Chandler Griffin—documentary filmmaker and educator
C. Hope Clark—mystery writer and manager of Funds for Writers
Dr. Alan N. Brown—folklorist and author of over 25 books on the oral ghost narratives of the South
G. Mark LaFrancis—film-maker, film instructor, and producer
Whether you're a published author wanting to improve your craft and learn more about the industry, or a new writer just getting started, there's something for everyone at this year's conference.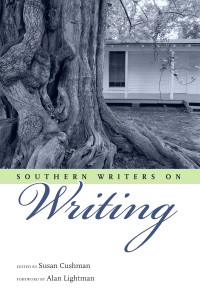 I hope you've been following my series of excerpts from SOUTHERN WRITERS ON WRITING (coming from University Press of Mississippi in May), but if you've missed them and would like to catch up, here they are:
Sneak Previews 1 (featuring Neil White, Alan Lightman, Jim Dees, and Joe Formichella)
Sneak Previews 2 (featuring Harrison Scott Key, Cassandra King, Corey Mesler, and Patti Callahan Henry)
Sneak Previews 3 (featuring Sonja Livingston, Sally Palmer Thomason, Julie Cantrell, and Katherine Clark)
Sneak Previews 4 (featuring John Floyd, Jennifer Horne, Suzanne Hudson, River Jordan, Lee Smith, and M. O. Walsh)
Sneak Previews 5 (featuring W. Ralph Eubanks, Ravi Howard, Claude Wilkinson, Clyde Egderton, Niles Reddick, and Jacqueline Allen Trimble)
Today I'm sharing excerpts from the final section of the book, "A Little Help From My Friends." I decided to contribute an essay to this section—mainly to pay homage to all the writers who have inspired me and helped me get along the path of my writing journey, including several who are featured in this book. If you like what you read here, click on the authors' names to learn more about them and their books.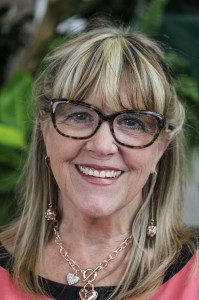 I've always loved to organize things—like the literary salons I host in our home here in Memphis several times a year—so grouping the essays by themes and finding quotes to anchor each section was simply fun. It was such a nice break from the labor-intensive writing and revising involved with the novel. I was so exhausted from the six years involved in the production of Cherry Bomb that I declared (as I'm sure many mothers have done postpartum) never to write another novel. But—also like those new mothers—it wasn't long before my mind began to long for another child and to dream up new characters and new locations and new plotlines…. Yes, the pain of childbirth passes, and the possibility of bringing something literary, something hopefully wonderful, into the world is great enough to endure another pregnancy. In a sense, this essay is a thank-you-letter to my early lovers—the ones who planted those first seeds—because I truly believe I would not have become a writer without them. But it's also a nod to future midwives whom I look forward to working with as the labor continues.—Susan Cushman, from "Hard Labor: The Birth of a Novelist"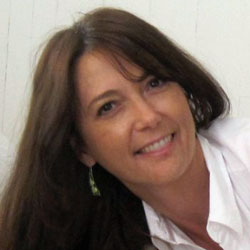 Writing is the intersection of action and deliberation, the axis where movement and stillness collide, it's the physicality of mentality, it's how we see the unseen. To write is to combine the soul with pencil lead. Offer a map of your heart and mind and sigmoid colon. It's like hiking up your skirt. It's transgressive, a way to sanction trespass. A ticket to the botanical garden of knowledge, a seat in the den of iniquity. It's peeling the forbidden fruit with a nib. It's not biting the apple but chewing as long as it takes. It is squiggles and lines and angles, a geometric alchemy. I like to think of Eve's apple as the first literary seduction, the first use of words to share something so delicious it will alter everything to come, and nothing will ever taste the same.—Wendy Reed, from "Lyrical Acts"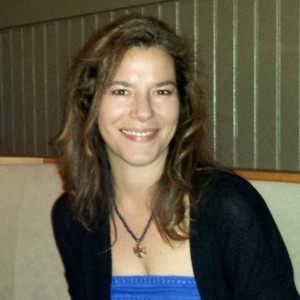 Writer friendships are not normal, nor would we want them to be. Look at Lewis and Tolkein. Iron sharpens iron…. Writing is a solitary affair and very often done by introverts. And yet the publishing business demands we be extroverts, a dilemma indeed. It's enough to make one consider another career. Except that being a writer isn't a career, it's closer to the color of your skin…. To any writer out there I would say this: Always know who your true writer friends are, the ones who really wish you well, who want what's best for you as much as they would for themselves, those who will both celebrate your successes and grieve at your failures…. You may find yourself rubbing shoulders with a writer who shares something deeply in common with you and needs a shoulder to lean on. Strike up a conversation with him or her. Don't be afraid. We're all introverts wearing extroverted lives.—Nicole Seitz, from "The Necessity of Writer Friends"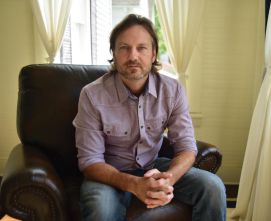 One evening I walked over to Square Books, my first venture into the legendary bookstore, and on the front table I found a story collection called Big Bad Love, and a novella titled Ray. I picked each of them up because they were on the table of "Mississippi Writers." This was my introduction to both Larry Brown and Barry Hannah, and little did I know what that moment would mean to me…. By the time I left the porch that night, whatever time that was, I had devoured both books. Inhaled them. Loved them and immediately loved the writers who had written with such striking, beautiful prose. I remember that what kept occurring to me as I read was the notion that I knew the people they were writing about. I knew those winding, dark, bumpy back roads. I knew the dimly lit bars and cheap brands of bourbon and the feelings of loneliness and wondered what these characters were experiencing.—Michael Farris Smith, from "Keep Truckin'"
Watch for a schedule of events soon. I'll be meeting up with 20 of the 26 contributors (in small groups) at a dozen or more events in six states from May through November, so hopefully we'll be coming to a bookstore, literary festival, or writers conference near you!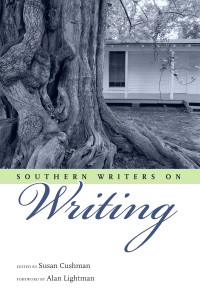 I hope you've been following my series of excerpts from SOUTHERN WRITERS ON WRITING (coming from University Press of Mississippi in May), but if you've missed them and would like to catch up, here they are:
Sneak Previews 1 (featuring Neil White, Alan Lightman, Jim Dees, and Joe Formichella)
Sneak Previews 2 (featuring Harrison Scott Key, Cassandra King, Corey Mesler, and Patti Callahan Henry)
Sneak Previews 3 (featuring Sonja Livingston, Sally Palmer Thomason, Julie Cantrell, and Katherine Clark)
Sneak Previews 4 (featuring John Floyd, Jennifer Horne, Suzanne Hudson, River Jordan, Lee Smith, and M. O. Walsh)
The next three sneak previews are from the section "Writing About Race," and they are from three of the four African American authors who contributed essays to the collection. Be sure and click on each author's name to find out more about their writing.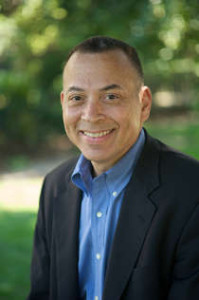 Over the years, I have come to realize that the past shapes who we are and what we become. My lived experience has taught me that turning away from one's personal history is a way of denying yourself and your very existence…. The same can be said about delving into Mississippi's history. One must be willing to travel into Mississippi's cavernous psyche and its past, deeper than many are willing to travel, in order to find a connection. To some, ties to the past may seem tortuous, but for me this linkage with history is my calling. Rather than being caught in the moonlit glow of nostalgia, the past helps me engage with the present with clear eyes. That is why the past no longer scares me, since now I know that the past is just another name for today.—W. Ralph Eubanks, from "The Past Is Just Another Name for Today"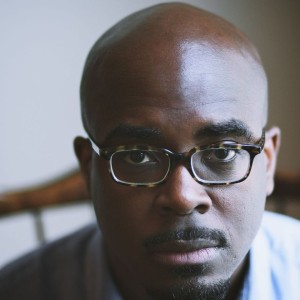 Too often, in the depiction of black characters working for white families, the first voice, the voice that navigates servitude, is all the reader gets. Yes, we hear a voice and see the quotations on the page, but what about the rest of the character? Who are the characters in their private spaces? What anchors them to family and community? Where do they live when they are off the page? The voices, governed by the long history of black service and concerned with the requirements of their employers' endearment and comfort, cannot show the candor shared in the company of friends. The depth and the resonance of the countermelodies don't always appear in dialogue, making an inner voice necessary.—Ravi Howard, from "Black Countermelodies"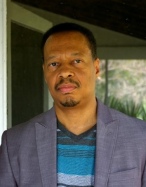 Only after being asked a good many years later to guest-edit a literary journal's special issue on southern poetry did I begin pondering whether such a subgenre existed. From early on I had read Knight and Robert Penn Warren faithfully, but I'd never really considered either's poems in terms of their southerness…. But when I began to wonder what, if anything, would make a poem or poet, myself included, expressly southern, I found I needed to first consider what makes a place seem southern to me…. If there is a seal on southerners that identifies them as peculiar to all other people, it's quite likely our spiritualness…. Whether a true southerner opposes, straddles, or embraces upbringing to do with religion, it's always wrestled with. O'Connor's characters never escape it and neither do we.—Claude Wilkinson, from "All That Southern Jazz"
And these three are in the section "On the Craft of Writing":
Do you write down a lot about what characters are thinking in your final draft? Get out of your characters' heads; get out of analyzing what a character means, or means to mean, or hope, or wishes. Just let people say things to other people and write down what they say. Play with that, work on it, and if you get the dialogue right, then the reader can figure out much of what needs to be known. Then the reader is participating in the art of the story…. We all know that there are exceptions to any writing rules. Good art doesn't follow a set of stiff mandates. But you can possibly simplify, focus, unify, and pack some new punch into your writing by thinking through a few one things.—Clyde Edgerton, from "Three 'One Things": An Essay on Writing Fiction"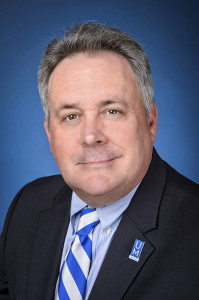 I've often heard that in the South, we don't hide crazy; we put it out on the front porch or sometimes even in the yard for everyone to see. While that is tongue and cheek, it does illustrate that to capture the essence of what is different and unique in the South is to offer a new canvas in our art, and that is exactly what I have done in my own writing and what I often encourage my students and audiences to do…. Illustrating difference in fiction functions in a perpendicular fashion from what we consider our reality—like a stop sign at a crossroads. As a result, we stop in our reading, our perception shifts and expands, and we learn and grow.—Niles Reddick, from "Capturing the Essence of Difference"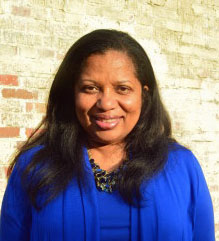 A professor once said to me, "Southerners don't transplant well." He was right. I lived outside the South for two years and hated every minute of it. I did not understand the people, the customs, the food, or the accents…. When I reentered Alabama after that long absence, I stopped my car, got out and kissed the ground. Even the kinship I feel to [Toni] Morrison's work springs from my own sense of what it means to be black, a woman, and southern, complicated identities often at odds with each other, and sometimes at war…. My poetry comes out of my quarrel with myself as I grapple with the dualities of my feelings about the South, my home, my lovely, dysfunctional home—pride and shame; joy and sadness—the place from which comes both the love and rage that undergird my work.—Jacqueline Allen Trimble, from "A Woman Explains How Learning Poetry is Poetry Made Her a Poet"
Stay tuned for the last group of previews next week!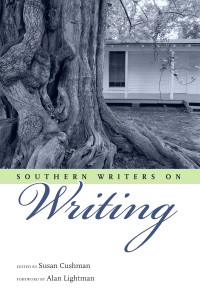 I hope you've been following my series of excerpts from SOUTHERN WRITERS ON WRITING (coming from University Press of Mississippi in May), but if you've missed them and would like to catch up, here they are:
Sneak Previews 1 (featuring Neil White, Alan Lightman, Jim Dees, and Joe Formichella)
Sneak Previews 2 (featuring Harrison Scott Key, Cassandra King, Corey Mesler, and Patti Callahan Henry)
Sneak Previews 3 (featuring Sonja Livingston, Sally Palmer Thomason, Julie Cantrell, and Katherine Clark)
This week I'll bring you a few delicious bites from several more authors whose essays are featured in Section III of the anthology, "Place, Politics, People." If you like these excerpts, click on the authors' names to read more about them and their books.
Perhaps the biggest reason for the abundance of authors from the South, however, is this: Southern kids grew up listening to a lot of different people tell stories…. I can recall sitting at their feet beside the bench in front of my grandfather's gas station in Sallis, Mississippi, wide-eyed and gullible and marveling at their tales while they munched Nabs and Tom's Toasted Peanuts and sipped RC Colas bought for them by my granddad from the Coke machine inside the hot but shaded office…. Did those stories influence me to later tell my own tall tales? Of course they did—especially my short small-town mysteries and their laid-back style. Did they make me a good  storyteller? Maybe not. But they made me want to be a good storyteller. And the odds are with me. My native Mississippi is the birthplace of more published authors per capita than any other state, and the Delta town of Greenville has produced more published authors than any other city in the nation…. I also know this: In my travels I've been inside bookstores all across the nation, and I have yet to see a section labeled 'Northern Fiction.' Maybe that in itself, is revealing.—John Floyd, from "In the Land of Cotton"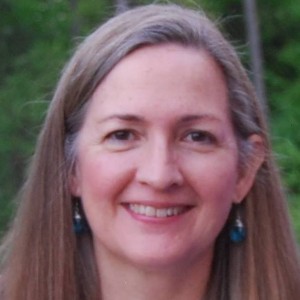 My study is geographically located in Alabama but psychologically apart from its churches on every corner, its conservative politics, its fascination with football, its pressure to conform as it pretends to treasure its eccentrics. As a writer I am in and of the South but also apart from it, more or less passing as I go about my daily life….  I have such ambivalence about this region that I write from. How do I critique with a loyal heart? How do I claim this ambivalence? Or as people sometimes ask me when I complain, which I do, why stay?…. Oh, I could move to a liberal enclave in the no-nonsense North, but I like a bit of nonsense, the playful linguistic meander down a silly conversational byway that can happen with stranger or friend alike, the shared acknowledgment of the perplexing absurdity of life that seems a lot more likely to happy here than elsewhere.—Jennifer Horne, Poet Laureate of Alabama, from "Where I Write"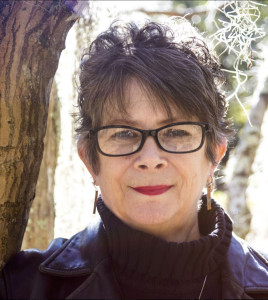 The best advice I could give an aspiring writer at this particular and disorienting moment in publishing history is: just do it yourself, by gum—with a couple of very reliable readers who won't lie to you (your mother is out, for example), a damn good editor, and a goddamn good line editor. Pay your editor well and your line editor even better, don't quibble over every little change to make, and do everything else on social media…. Which brings me back around to Cris Mazza's delightfully middle-fingered question: "What does one 'win' in art?" A better contract? A big advance? A growing fan base? Am I impractical and naïve to scorn the greed that is baked in to most business ventures? When I take pride in the fact that I suck at capitalism do I worry about alienating potential investors? What if I never get picked up by a big publishing house?… I have ceased to give a good goddamn.—Suzanne Hudson, from "The Sordid Business of Writing"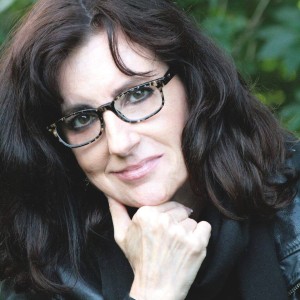 When I read a southern writer I can feel their heart beating. That's how I know it's southern. By the heartbeat…. Southerners draw from a well that is a mystical blend of raw earth and our peopled history. From the storytellers that bore us because all those that came before us were storytellers. And yes, the dirt. It always comes back to the dirt…. We came from the earth. Dirt beneath our druthers. Spit and venom, a whip of intention unleashed on page and pronoun. Turn the page of any story where southern meets you and there you feel it, the unmistakable heartbeat that will not be denied. What spins beneath us remains no mystery but courses through our veins. The earth beats and we feel it. The earth bleeds and we mourn it. Seed falls on good ground and we reap a harvest of words…. Cut us and we bleed story.—River Jordan, from "Dirt, Death, and the Divine: The Roots of Southern Writing"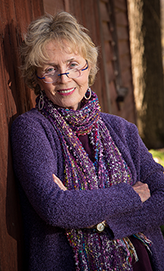 Writing is also my addiction, for the moment when I am writing fiction is that moment when I am most intensely alive…. For me, writing is a physical joy. It is almost sexual—not the moment of fulfillment, but the moment when you open the door to the room where your lover is waiting, and everything else falls away…. The most thrilling, of course, is when it is a first-person voice telling a story of real urgency. At these times, all I have to do is keep up; I become a stenographer, a court secretary, a tape recorder. My biggest job is making sure I have several uninterrupted hours whenever I sit down to write, so this can happen…. Of course writing is an escape, but it is a source of nourishment and strength, too…. Whether we are writing fiction or nonfiction, journaling or writing for publication, writing itself is an inherently therapeutic activity. Simply to line up words one after another upon a page is to create some order where it did not exist, to give a recognizable shape to the chaos of our lives.—Lee Smith, from "A Life in Books"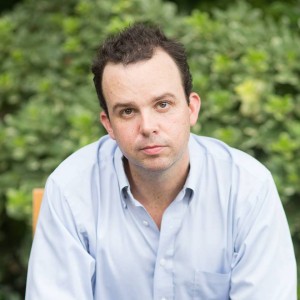 Flannery O'Connor, Barry Hannah—if you dig enough, you could probably find that every southern writer, present or past, has said something about the importance of place in her or his work. I have to admit, growing up in Louisiana and being inundated in that tradition, I got a little tired of it. I believed, instead, the great promise of fiction is that it is boundless, limited only by the writer's imagination. I set my earliest stories in Ohio, Montana, Detroit—all places I'd never been. I felt pretty good crossing the Mason-Dixon in my head. That was two decades ago. Those early stories remain with me still, keeping each other good company in a folder on my computer called REJECTED…. Our best writers have a way of articulating the South so that it feels, at the same time, always alive and already past…. I wonder if we live, at all times, in the half-gone.—M. O. Walsh, from "On the Baton Rouge Floods of 2016 and My Nostalgia for the Half-gone"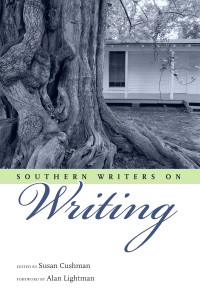 Last week I shared excerpts from essays by four of the twenty-six contributors to SOUTHERN WRITERS ON WRITING (coming from University Press of Mississippi in May): Harrison Scott Key, Cassandra King, Corey Mesler, and Patti Callahan Henry. And if you missed it, the week before I featured Neil White's enticing blurb, excerpts from Alan Lightman's Foreword, and essays by Jim Dees and Joe Formichella.
This week I have four more sneak previews to share. Grab some popcorn and Coke (or whatever) and enjoy: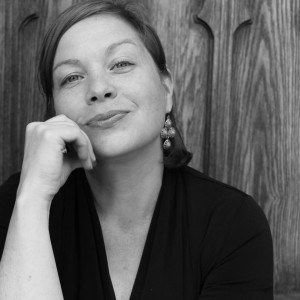 We have to remind ourselves of our riches. Of the importance of what we have within us—all that we've seen and heard and stored away. We have an obligation to our words, to the people who said them, and to what we know to be real in the world. Your particular stories and the beautiful sounds that only you can make is what will save us during troubled times. When we let ourselves sing—really sing—what comes from within us belongs not just to you or me, but to all of us. This never stops amazing me. One true voice. Nothing less than stardust.—Sonja Livingston, from "Stardust: An Essay on Voice in Four Parts"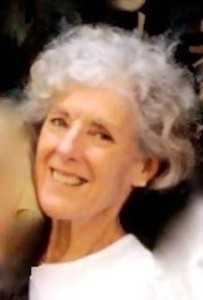 Stories about and by southerners have shown me that good people, in spite of seemingly insurmountable problems and personal pain, spiritually, or perhaps organically, survive and grow through heart-to-heart connections—care and love for one's family; care and love for one's community, care and love for one's land, care and love for one's self, and care and love for the other, regardless of race or life station…. The more I read and deeply listened to the writings of southerners about the South, who so often express my thoughts better than I could express them myself, I realized, I am indeed a southerner—the South is where I belong.—Sally Palmer Thomason, from "How I Became a Southerner"
Many in life say the earth is our mother. If that's the case, then the South is the lap into which we all crawl to hear her story. It is the place where we learn a language of folklore and fairytales, happy-ever-afters and made-up myths. Here, swaddled in kudzu beneath the bower of magnolias, we nurse from the bosom of the universe's bard. We nestle snug in her arms, sipping on fables. We cut our teeth on plotlines, believing that we are the hero of her tales. The South is nothing less than a sanctuary for story. It is the porch swing, the rocking chair, the barstool, the back pew. It is everything that made me and shaped me and saved me. As a southern writer, I aim only to invite my readers to enter this sacred space. So to all I say, Welcome, welcome home. Life is hard and your soul is weary. Come in, kick off your shoes. You are safe here. Let me tell you a story.—Julie Cantrell, from "Southern Fiction"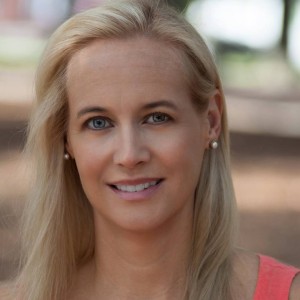 Whereas 100 years ago, writers had to learn to embrace the differences of the South, nowadays the tendency can be to positively wallow in the eccentricities and grotesqueries of the southern experience, usually of an earlier era. This is what the southern novel needs to save itself from…. This epiphany also involved an awareness that self-conscious southernism is a recipe for cliché and bad writing. I put myself on the path to writing a decent southern novel only when I stopped trying to write a "southern novel" and was simply trying to write an original novel set in the South. This is the main lesson I learned from years of struggling to be a southern writer, and the main pearl of wisdom I have for anyone engaged in the same struggle.—Katherine Clark, from "The Burden of Southern Literature"
Stay tuned for more previews next week. And thanks always for reading! I'll be posting a schedule of events in a few weeks, sharing dates and places to catch groups of these amazing writers in person for readings.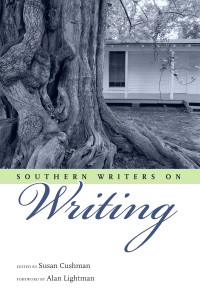 Last week I shared some sneak previews from a new anthology I edited, SOUTHERN WRITERS ON WRITING, coming from University Press of Mississippi in May. Today I'll continue with quotes from a few more authors who contributed essays to the collection. Enjoy!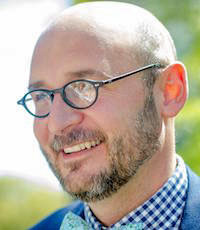 I mean, who did I think I was? Who would want to read about me? The only real answer I could come up with: my mother. The other answer: this is a dumb question. Because everybody's boring, and everybody's interesting…. The better question: how do I map the expressionist strangeness of my inner life in a way that invites others to sit in the cockpit of my soul and soar through the atmosphere of me, which is the only me I've ever been and the only unique thing I possess anyway?—Harrison Scott Key, from "The Meek Shall Inherit the Memoir: Then and Now"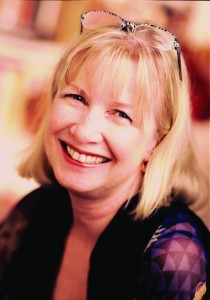 So I write for all the usual reasons—can't do anything but; have an over-active imagination; was raised in the South around great storytellers; have always loved books and reading; and am happier when writing than anything else in the world. But there's another reason that's become pretty obvious to me. Writing is in my blood. Somehow, of all the descendants of Josiah King, I was the one to inherit the genetic disposition, a great-granddaughter that he barely knew. I'm certainly a dreamer, and admit to being a bit of a fool. No other occupation but writing holds any interest for me. Grandpa King, it seems that a part of you is still alive in me.—Cassandra King, from "The Ghost of Josiah King"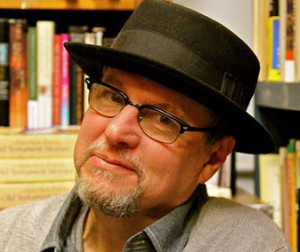 Writing is a very real lifeline for me. I am standing on the island and I am saved by a line I throw out to myself. It might be grandiose to say that writing saved my life—certainly it did not in the dramatic fashion of poor Janet Frame, who was about to be lobotomized before her work was discovered—but without my little literary envois my life would be a diminished thing.—Corey Mesler, from "The Agoraphobic Writer"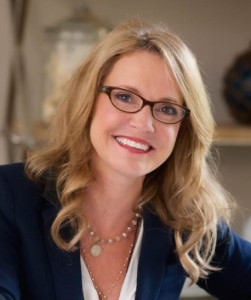 I create a world and then toss into that world a conundrum. Then I watch as I try to write my way out of it. I can ask: If I set this character up for a fall, what will they do? What will occur to save or harm them? I ask a question and then take it to the far extreme, watch it unfold into the future. Embedded within the inquiry, 'What happens next?' I believe there exists a hidden seed of hope, because no matter where we are (or where our character is), or how bad it is, something always happens next. This isn't merely a question to spur the writing forward, but to enliven our days, to allow hope to infuse some of the darker times.—Patti Callahan Henry, from "What Happens Next"
Click on each author's name to go to his or her web site and learn more about their books, which I hope you will buy and read! They are all amazing writers. And come back next week for more sneak previews!