A couple of years ago I was inspired by my friend, Corey Mesler's, annual "Year End List." Here's my 2011 List.  And now *drum roll* … my "Best of 2012" List: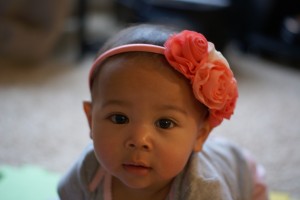 Best family event: The birth of our third granddaughter, Gabrielle Sophia Davis, on April 23 in Denver, Colorado. I spent 5 weeks in a wonderful condo in downtown Denver, halfway between my son's house and my daughter's apartment. Being with Beth during Gabby's birth was the highlight of my year.
Best news: Our oldest son, Jonathan, is out of the Army! After two tours in Iraq and one in Afghanistan, we're thankful he is safe and excited about pursing life as a civilian. He arrives in Memphis tomorrow!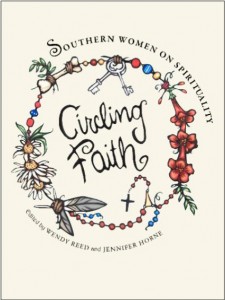 Best publishing news: My essay, "Chiaroscuro: Shimmer and Shadow," was included in the anthology, Circling Faith: Southern Women on Spirituality (University of Alabama Press, April, 2012) which went into a second printing a month after its debut!
Best publishing news, Runner-Up: Four literary agents are reading my novel manuscript right now!
Best novels I read: Into the Free by Julie Cantrell and The Novel by James Michener
Best memoirs I read: Full Body Burden by Kristen Iversen, The Living End: A Memoir of Forgetting and Forgiving by Robert Leleux, and Reading Lolita in Tehran by Azar Nafisi
Best famous person memoir I read: Then Again by Diane Keaton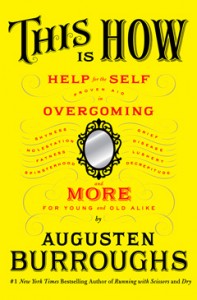 Best book I read on writing: On Becoming a Novelist by John Gardner
Best book of poetry I read: Tutaj/Here by Wislawa Szymborska
Best drinking memoir I read: Drinking Diaries: Women Serve Their Stories Straight Up (which includes an essay by my friend, Jane Friedman)
Best self-help book I read: This is How: Help for the Self by Augusten Burroughs
Best memoir I read on my Kindle: Such a Life by Lee Martin
Best novel I read on my Kindle: Heading Out to Wonderful by Robert Goolrick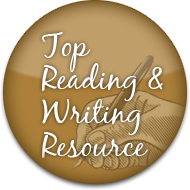 Best blogging news: My blog, Pen & Palette, was included in the Top 25 Reading and Writing Resources for English Buffs by mastersinenglish.org.
Best blog post by me: "Blurring the Lines Between Literary and Commercial, Fiction and Nonfiction, Entertainment and Art" (which won me a place in the Top 25 Reading and Writing Resources for English Buffs.)
Best Read (and most controversial) blog post by me: "The Holy Foolishness of Punk and the Suppression of Critical Thought"
Best Rediscovered (thank you, Facebook!) friend and writer extraordinaire: Shari Smith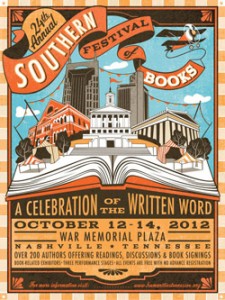 Best writing events I attended: Yoknapatawpha Summer Writers Workshop (Oxford, Mississippi), Creative Nonfiction in the Delta (at the Shackup Inn, Clarksdale, Mississippi, where I gave a reading and short talk on getting published), and the Southern Festival of Books (Nashville) where I was on a panel for Circling Faith, with co-editors Jennifer Horne and Wendy Reed, and fellow contributor, Marshall Chapman
Best night out: Blue Bird Café in Nashville with Jennifer Horne and Wendy Reed (watching Marshall Chapman and other writers in the round)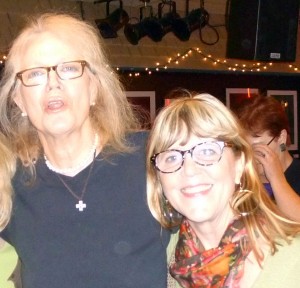 Best writing retreat: 5 weeks in a condo in downtown Denver (visiting children) where I finished my novel, Cherry Bomb, and sent it to a freelance editor
Best newly discovered indie bookstore: Avid Bookshop in Athens, Georgia (hosted my 8th and final reading/signing event for Circling Faith: Southern Women on Spirituality, in 2012)
Best Regional Publishing Company: Nautilus Publishing, Taylor, Mississippi, owner, Neil White (best source for books about Mississippi writers, athletes, trivia, gardens, and more!)
Best new movie I saw: "Lincoln"
Best new TV show I discovered: "Scandal"
Best series I can't quit watching over and over: "Law & Order SVU "(Special Victims Unit) same as last two years
Best current TV show: "Parenthood" (same as last two years)
Best reality/contestant TV show: "The Voice"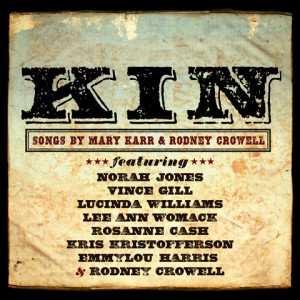 Best new music video: "Tonight" by Sugarland
Best Christmas music video: "Holly, Jolly Christmas" by Lady Antebellum
Best live musical performance: Adele, "Rolling in the Deep" at the 2012 Grammys
Best new CD: "Kin" by Rodney Crowell and memoirist, Mary Karr
Best new Single: "Long Time Girl Gone By" by Rodney Crowell and Mary Karr, sung by Emmylou Harris
Best newly discovered singer/songwriter: Chuck Cannon