I was recently invited to submit a guest post for a series that author Nicole M. Roccas is hosting on her blog. Nicole was the speaker at a women's retreat at my church, St. John Orthodox in Memphis, at few years ago, but I was out of town and missed getting to meet her in person. Meanwhile I have read all of her books and we've become "virtual" friends. Read my review of her book UNDER THE LAUREL TREE here. And one of my posts about her book TIME AND DEPONDENCY here.
This past November she led a Zoom retreat at St. John, which I blogged about here, "The Thing With Feathers."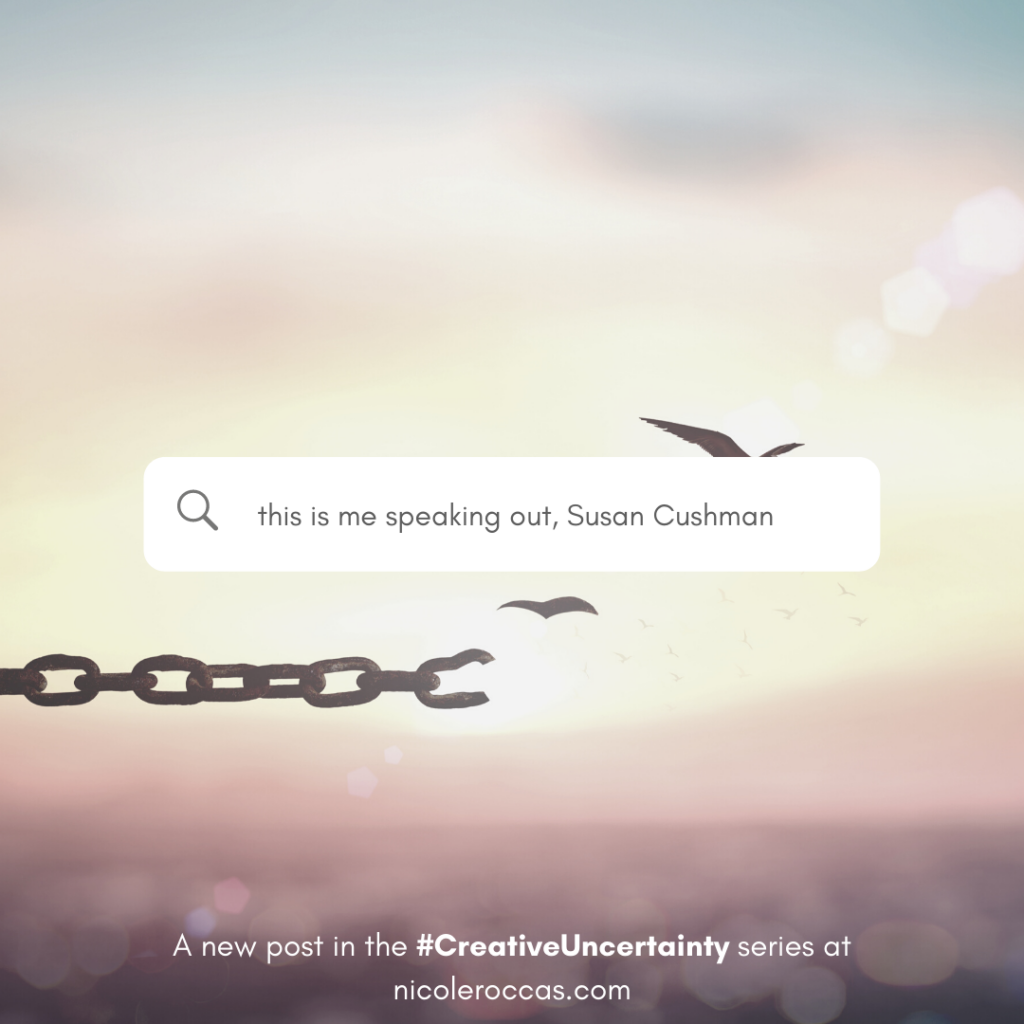 Nicole's blog series is about "Creative Uncertainty." You can read my guest post here: "This is Me Speaking Out," Susan Cushman on #CreativeUncertainty. I would love to hear your thoughts on the post, here, on Nicole's blog site, or on Facebook. Thanks, always, for reading!