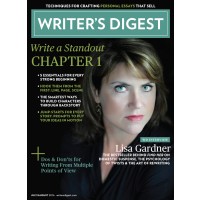 Monday night at our monthly writers group, I asked the others in the group a question before we began critiquing manuscripts: "What's next?" I wanted to know what each person was working on "next," and how they got inspiration for their stories, essays, and books. It was a selfish request—I am struggling with what to start working on next, while still shopping out my novel and essay collection for publication. The question spawned an interesting discussion, and I came home more inspired, but still uncertain of what to write next.
I shared an article from the July/August issue of Writer's Digest with a writing mentor/friend/neighbor the next day. "Art For Contemporary Writers" by Donna Baier Stein reinforced my desire to write about art. My writing mentor/friend/neighbor asked if I saw any particular painting while in Paris that inspired me to write a book about it. I haven't really had time to go through my photos and notes and reflect on that, but I plan to. I'm also a bit intrigued by the flooding that happened only two weeks after we were walking along the Seine River and touring the Louvre…. Maybe there's an art story there. I plan to follow Stein's advice from the WD article:

Next time you're ready to begin a new story, try seeking out a piece of art that speaks to you. Imagine the lives of the people portrayed.
Which is exactly what Tracy Chevalier did when she wrote about the 17th-century painting by Vermeer in one of my favorite books about art, The Girl With the Pearl Earring. And what Susan Vreeland did with Girl in Hyacinth Blue.  And of course Pulitzer Prize winner Donna Tartt did this with The Goldfinch.
I actually started a novel about Jackson Pollack's last painting, Red, Black and Silver, a couple of years ago, but something about it isn't calling to me right now. Hopefully I'll have some time to think about it in the coming weeks—especially tomorrow through next Tuesday when I'll be in New Orleans with my husband! He's speaking at a medical meeting and I plan to soak up the atmosphere, and maybe see some art.  Another setting that inspires writing. And we have big culinary plans—as in eating, not cooking!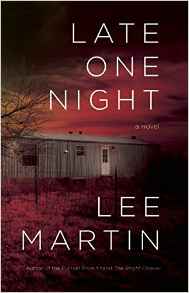 Meanwhile, since my post last week about agents vs. small/indie presses—which brought some great comments on the blog and especially on Facebook—I thought I'd give y'all an update. While there are still a number of agents out there who haven't responded to my queries from this spring (well, actually from January-March), I've decided to go ahead and cast a wider net. Since last Wednesday I've queried seven presses who don't require agents. One of them—Dzanc Books—is holding a contest, with the winning book receiving a $10,000 advance in addition to publication. Dzanc has a great reputation and attracts some excellent authors, like my friend Lee Martin, whose latest book, Late One Night, was just published by Dzanc. Most of these presses don't give advances, so I'm giving up on the dream of making money from the book (unless I win Dzanc's contest), which never was my main goal anyway. Fingers crossed and stay tuned for results… and also for what's next.