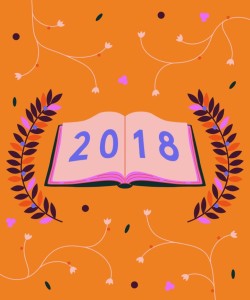 So, last year I posted my book list, showing that I had read 44 books in 2017. Not sure what this says about me (I'm a slacker?) but in 2018 I only read 38 books—just over one book every two weeks. In comparing the two years, I can't figure out how I read 18 fewer books this year than the previous, since in 2017 I published 3 books and traveled to over 40 events in 7 states for those books, whereas in 2018 I published 1 book and only traveled to about 25 events in 5 states. Where did my reading time go in 2018? A close examination of my life indicates that I probably spent those remaining reading hours watching television. Yes. I love to watch television. This might be unusual for a writer, but I grew up watching TV (starting in the mid 1950s when we got our first set) and didn't become a reader until I was in my 50s! I wanted to be an actor before I wanted to be a writer, which explains a bit about my love for the screen.
In my (self) defense, I will say that in 2018 I WROTE another book—my linked short story collection FRIENDS OF THE LIBRARY—so there's that. (Pats self on the back.) And I organized my personal essay collection, PILGRIM INTERRUPTED, into sections and wrote the introduction. And I spent a good deal of time querying literary agents and independent presses for both of these books. (Pats self on the back. Again.)
Meanwhile, it's interesting to notice the types of books I read each of these years:
2017: 23 fiction (all novels); 20 nonfiction (9 memoirs, 1 collection of micro-memoirs, 2 spiritual/religious, 2 psychology/self-help, 5 inspiration/essays, 1 art/history); and 1 poetry collection. 18 of those 44 books were by authors I know personally.
2018: 19 fiction (16 novels, 2 short story collections, 1 book of 4 novellas); 15 nonfiction (5 memoirs, 4 spiritual/religious/inspirational books, 3 essay collections, 1 oral biography, 2 psychology/self help);4 poetry collections. 24 of the 28 books I read in 2018 were by authors I know personally.
So, here's my list of books read in 2018, actually in the order in which I read them. I'm taking a risk of hurting my friends' feelings, since I know 23 of these authors, but I'm going to put an asterisk by my favorites. Please keep in mind how very subjective this is—certain topics and stories resonate with people who have shared experiences and interests—and not always an indication of how excellent the prose is, although in some cases that's the reason for the asterisk. I will also add that I read the first 100 pages or so of THE FRIEND, winner of the National Book Award, but lost interest. Maybe it's just because I'm not a dog person? As a writer, I wanted to see what it was about the book that won it such a prestigious award. Just didn't get it. See how subjective this is? (NOTE: THE FRIEND did make the New York Time's list of 100 Notable Books of 2018. So did 2 books I read and liked very much, IN PIECES by Sally Field and EDUCATED by Tara Westover.
What's up next for me in 2019? Michelle Obama's BECOMING, Patti Reagan Davis's memoir about her father's journey with Alzheimer's, THE LONG GOODBYE, and THE LETTERS OF FLANNERY O'CONNOR AND CAROLINE GORDON, edited b y Christine Flanagan, are on top of my stack (which is huge!) . . . but I'll be going to the Pulpwood Queens Girlfriend Weekend in January again, where I'll visit with over 50 fellow authors and lots of prolific readers, so no telling how many books I'll come home with!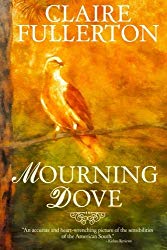 Happy reading in 2019! Please leave a comment here or on Facebook and tell me YOUR favorites books read in 2018! HAPPY NEW YEAR
Little Broken Things by Nicole Baart
Hunger by Roxane Gay
*Gradle Bird by J.C. Sasser (my review is here)

Spells & Oregano by Patricia V. Davis
Bead by Bead by Suzanne Henley (my review is here)

*Mourning Dove by Claire Fullerton (my review is here)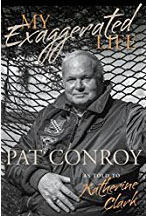 The Dollhouse by Fiona Davis
Time and Despondency: Regaining the Present in Faith and Life by Nicole Roccas (my post about this book is here)

*My Exaggerated Life: Pat Conroy as told to Katherine Clark (my Q & A with author Katherine Clark is here)

The Fighter by Michael Farris Smith
Mississippi by Ann Fisher-Wirth (poems) and Maude Schuyler Clay (photography)
*Confessions of a Christian Mystic by River Jordan
The Mutual UFO Network by Lee Martin (my review is here)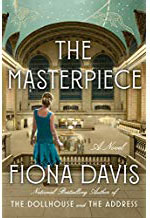 In Praise of Wasting Time by Alan Lightman
A Gentleman in Moscow by Amor Towles
Little Fires Everywhere by Celeste Ng
Reading the Coffee Grounds and Other Stories by Niles Reddick (my review is here)

Big Magic by Elizabeth Gilbert
The Lewy Body Soldier by Norman McNamara
Tracking Happiness by Ellen Morris Prewitt (my review is here)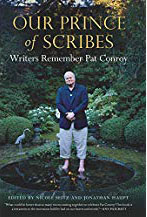 Where the Creek Runs by Mary Abraham
*The Masterpiece by Fiona Davis (read my chat with Fiona Davis here)

Rush by Lisa Patton (read my interview with Lisa here)

*Our Prince of Scribes, edited by Nicole Seitz and Jonathan Haupt (my review here)

Love and Ruin by Paula McLain
A Southern Season: Four Stories from a Front Porch Swing (incl. Claire Fullerton)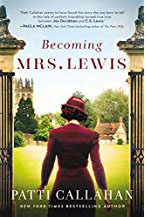 *Becoming Mrs. Lewis by Patti Callahan Henry
Becoming a Healing Presence by Albert S. Rossi
Almost Everything: Notes on Hope by Anne Lamott (a few words on this book here)

The Small Door of Your Death by Sheryl St. Germain
Navigating Disaster by Sheryl St. Germain (a few words about St. Germain here)

Madstones by Corey Mesler
*Congratulations, Who Are You Again? by Harrison Scott Key (my review here)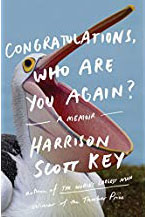 All You Can Ever Know by Nicole Chung
*In Pieces by Sally Field (my review here)

*Educated by Tara Westover
Ya Yas in Bloom by Rebecca Wells
Next Year in Havana by Chanel Cleeton